Breathing new life into your spaces
Dipping into a wealth of knowledge
Claudia and her trained team of designers are experts at breathing life into tired spaces, and the Interior Styling service will suggest innovative ways to give a face lift while re-cycling clients' existing belongings as much as possible.
Some homes only need a fresh eye, a little make-over with new colour, new upholstery and some new decorative elements and furnishings for an updated look and to 'pull things together'.
A combination of small changes – sometimes furniture needs to be moved around, new light fittings should be added, art can be rehung in other spaces or reframed and using colour, textiles and adding a few special items  – can make a huge impact.
A straight forward approach
Claudia will initially discuss your requirements on the phone and then send a personalised questionnaire to kick off the creative journey. At Claudia Interiors we are passionate to deliver authentic and valuable advice by meeting clients in their home.
During the site visit one of our designers will walk through the property, taking the time to discuss all relevant aspects of the architecture, decoration and the client requirements. We will analyse, measure and and suggest ideas in situ. Back at the studio we carefully review the notes and images taken during the site visit and then Claudia composes a report with concrete tips and advice how to improve the spaces.
This service includes a detailed pre-visit questionnaire and a post-visit report, detailing Claudia's suggestions. Clients will then often add further services to continue the Design Journey.
Unique Colour Consultations
We take the hassle out of finding the right paint for any space.  All our designers have extensive experience with using colour and we bring brushed out paint card folders from the main paint brands to your home where we can capture and compare shades, sticking them on furniture or walls we can match colours to your existing furnishings, fabrics, rugs or artworks to pick the best shade and you are not tied to one supplier.
Besides recommending paint colours, Claudia and her team can always offer additional ideas and tips on styling which could be a suggestion to use a wallpaper for a particular area, to paint woodwork in contrasting colours, to upcycle a piece of furniture or change window treatments and lighting in a room.
Interior Styling Consultations are charged at a rate of £500 to £800 for homes within central London depending on the scope of the project, this includes a tailored questionnaire and a unique post-visit report packed with advice and ideas. We reserve the right to charge a pre-agreed travel fee for visits that take place outside central London.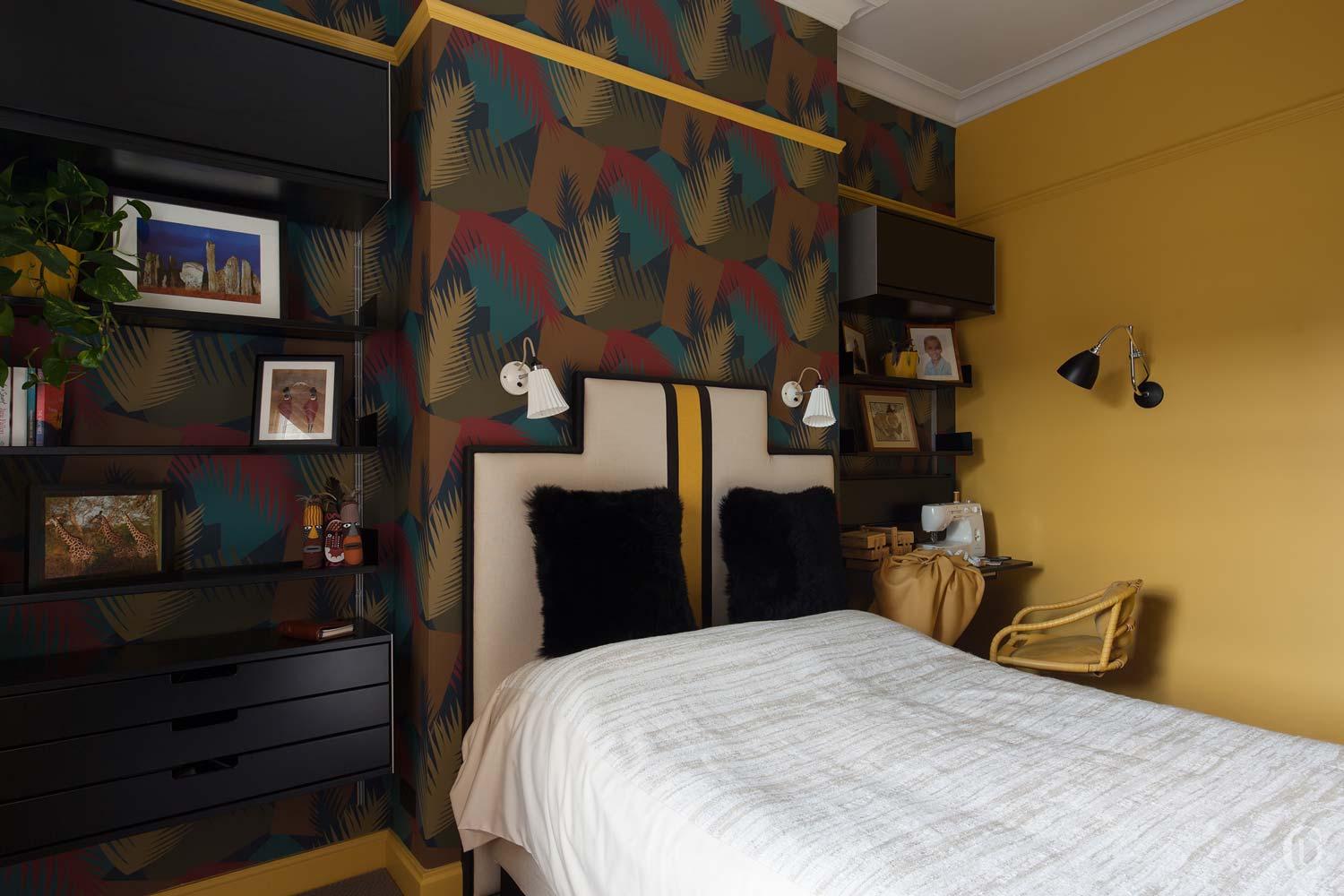 We love colour, textiles and distinctive materials; at Claudia Interiors we have vast product knowledge and sample resources at our disposal to create interior schemes which are inviting, comfortable and stimulating.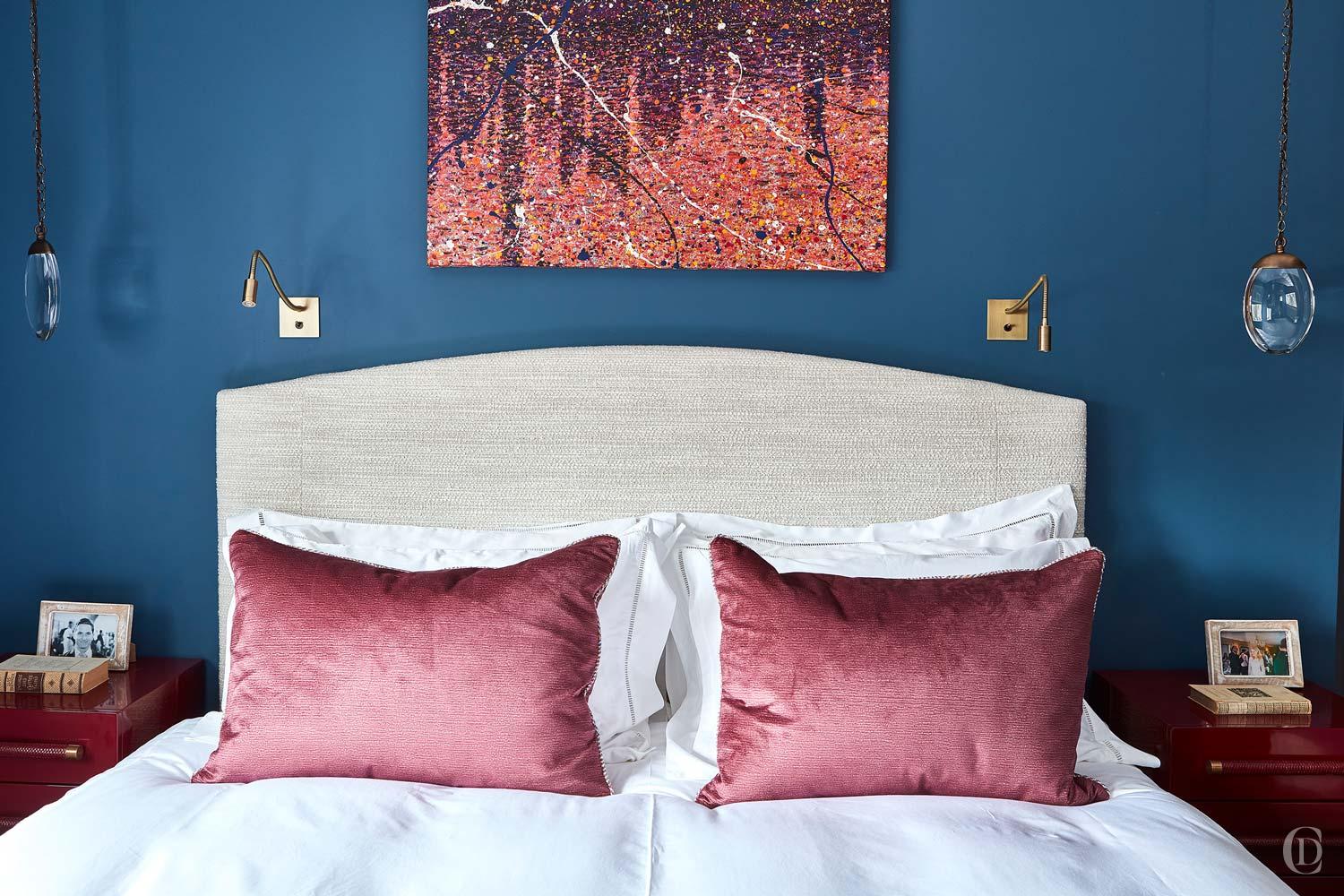 Claudia is passionate about maximising the potential for any property; this is where our skills come to the fore in optimising your interior transformation in a seamless project.
I have thoroughly enjoyed working with Claudia and I cannot applaud her enough. I have already recommend Claudia to several friends and have seen the results she has produced for them as well as for my-self. Claudia has a very clear and well defined sense of style, yet she never lets it stand in the way of her clients wishes. She is able to read between the lines and lift a project into an original and innovative sphere of design - offering ideas and suggestions that more than compliment the space worked on. She makes it a whole; at the same time creating a beautiful environment in it's own right and providing a space for people to live and relax in.
Communication - virtually the most important skill in any profession, maker or breaker of any project. Claudia is *brilliant* at that. As well as outstanding diligence and professionalism, laser-sharp attention to detail and competitive fees. Initially we hired Claudia's firm to help us with interior design planning. Another company was going to manage the works. At our first meeting, it struck me just how attentive to detail and competent Claudia and her partner Rachel were. Moving on, it soon became apparent that first impressions weren't false so I decided to ask Claudia if she could take over the project in its entirety.
Claudia did a brilliant job. There is no way I would have got all the design details or would have finished the job without her. The response to our newly designed home has been an overwhelming WOW! A brilliant attention to detail and design. We have been raving about Claudia to all our friends. The way she managed my husband and I throughout the process is impressive as we both had different expectations and wants. The itemising of things certainly allowed piece of mind that everything was under control. I love the house and encourage anyone to use an Claudia for a job no matter how big or small.