"Strive not to be a success, but rather to be of value." Albert Einstein.
My story
Before becoming the interior design consultant I am today, I spent a lot of time visiting antiques shops, flea markets and galleries with my father while growing up. In my teens, I worked for antiques dealers buying and selling furniture and objet d'art. This early exposure gave me, by osmosis, an appreciation of the value of beautiful objects and an understanding of many styles and influences in interior design and art. After studying European Business Administration in London, I spent ten years working in asset management for global financial institutions. Whilst working in the city, I honed my interior design and creative skills in my own time by investing in and developing property in the UK, Germany and France, building up a comprehensive network of design trade contacts in the process. After leaving my career in finance, I trained at the Inchbald School of Design and in 2009, I turned my passion for renovation, decoration and furniture into a profession through founding Claudia Interiors.
I am fluent in German and French and have worked with clients across the UK and Europe on residential and commercial projects ranging from one off furniture commissions to designing and managing multi year new build projects. The combination of analytical, organisational and creative skills coupled with an innate energy and drive come to the fore when creating and managing complex projects as an interior design consultant for my clients.
As well as supporting my clients, I volunteer through lectures about my work at the Inchbald School of Design and other schools and I raise three daughters. My studio is based in my home in Hampstead and is open on an appointment basis as a showroom. Clients can experience my decorating and design skills and see inspirational ideas for colours, textures, fabrics, furniture, joinery and more.
Why we are different?
At Claudia Interiors, our aim is to help clients translate their inspiration and dreams into aesthetically beautiful yet practical homes. Claudia, a fully qualified and highly experienced interior design consultant with a background in asset management, offers her clients a unique blend of both analytical and creative skills. We do not have a house style. Instead we have a design philosophy that is entirely focused on our client's style, vision and requirements including the level and depth of service that each client wants. To yield the best results, we take the lead from the lifestyle, personalities and circumstances of each property owner and the architecture of their home. This process allows us to gain a deep understanding of how to enhance and improve each individual property. Our signature is the quality of execution.
Looking at spaces with a fresh approach and seeing their potential
Taking the time to listen to our clients and immerse ourselves in their world drives our success in creating thoughtful, human and elegant spaces that enhance the lifestyle of their owners.  Our ETHOS is to challenge, explore and consider design from different angles to create fresh inspiration and direction, and help clients have the confidence to make the right decisions for their property. Claudia acts as a catalyst in her role as interior design consultant, stimulating clients to envisage a home more beautiful and practical than before, and as a team, we help clients visualise the transformation that our schemes can achieve.
"Taste is forever changing, but true elegance endures"
Aesthetics play an important part in the process of our designs; for example, the quality of workmanship in a piece of furniture, its purpose and how it strikes a harmonious balance within the overall scheme. Claudia's aesthetic emerges from a careful process of editing and the creative absorption of inspirations sourced from her background, her travels, and her love of art and cultures. We are at ease working across different styles, influences and periods of design and we take the personality and taste of each owner and transform their home and its collections of objects into a cohesive STORY that feels naturally evolved and timeless. We assist clients with all aspects of their home's interiors, from small one-off commissions to designing and furnishing a new-build home. Our MISSION is to create considered, elegant, comfortable and practical spaces that are of enduring value to their owners.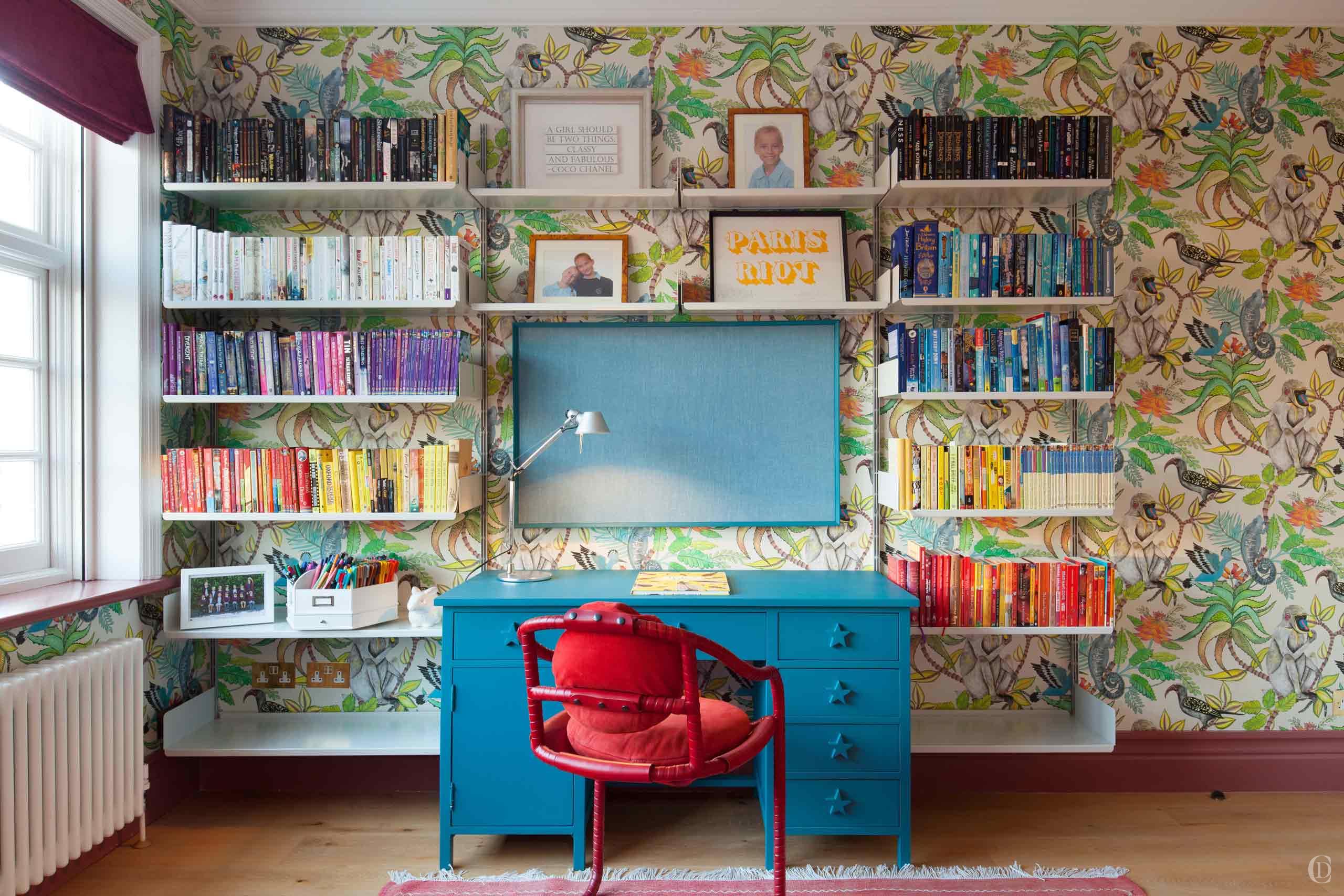 How we are different
People
Because interacting with people is at the centre of what we do, we care about how we communicate with and treat every person we work with on a daily basis.
First and foremost, we listen to and respect our clients' wishes, lifestyle, taste and opinions. We pride ourselves that the entire team delivers an exceptional level of attention to detail and customer service – from interpreting the project brief to executing the design and supervising the final installation. Keeping our studio small allows Claudia to be involved in the design and planning of every project and her trained, talented and experienced team are charged with specific aspects of the project.
We are accountable, straight-talking and client focused which allows us to simplify what can be a complex process for clients. As designers, we are always positive and generous in our dealings with each person involved in a project and we apply patience and humour to find positive solutions at every step of the way.
As a team, we respect the value of craftmanship and service from all the artisans, suppliers and experts we work with.
Process
Claudia's rigorous and analytical approach to interior design gives clients confidence in our problem-solving skills.
Choosing the right colours for a room, considering natural and artificial lighting, selecting the right sizes and shapes of furniture, spatial planning and room layouts, considering room arrangements, traffic flow and moving walls, reinstating or emphasising architectural features, pulling together and co-ordinating an entire scheme of materials with colours, fabrics, patterns, textures, flooring, lighting, technology, accessories, art and furniture – all require the skills and trained approach of an experienced interior designer.
Claudia combines creative flair and experimental energy with a structured methodology. Our meticulous organisation keeps the multitude of interrelated decisions in check and complex projects running smoothly. Our APPROACH is always founded on the ability to hold the big picture vision in mind and marry this with the myriad of details and decisions involved in every part of the design and delivery for the project.
HOW IT WORKS
Perseverence
At Claudia Interiors we treat every project as if it was our own home and as a team we feel emotionally invested in its success. Claudia is meticulous and determined to go the extra mile; this ETHOS is applied whether she sources unique and beautiful artworks, designs bespoke joinery to maximise every inch of space or devises smart solutions to meet a budget.
We all share a passion to discover new products, suppliers and artisans to ensure the best value for money and excellent service. Claudia will not leave a stone unturned until she believes the optimal solution has been found, whether that is a room layout, a joinery detail, the perfect fabric or a specific shades of paint colour.
Recycling is part of our design PHILOSOPHY where a client's existing pieces will be restyled through upholstery, stripping, reframing or painting. Every expenditure is justifiable, and the overall design is assessed on a ''future proofed'' basis. We are ambitious for our clients and we dutifully pursue the best possible results for them but equally we are realistic and believe in honestly managing expectations where necessary. We always strive to create homes and spaces with enduring value.
TEAM
Claudia is a consummate professional with exceptional attention to detail. On top of that, she listens carefully to her client to ensure she has incorporated their likes and dislikes into her proposals and then oversees every aspect of the process with dedication and care so that the end result is not only fabulous, but as stress-free for the client as possible. We will definitely use her again and recommend her highly.
Claudia's ideas and taste are original, beautiful and creative. The end-design does not look like it's been ripped out of an interior magazine but rather something unique that reflected our lifestyle and taste. She explores all options before laying out her proposal to the client and is incredibly receptive to feedback. No detail is spared. But above all, her legacy is to create a home; comfort and functionality with great great style. I can't recommend her highly enough.
We involved Claudia in the process of our house refurbishment as we wanted a colour consultant. She immediately grasped and understood our personal style and worked within our chosen direction and most importantly within budget. She has a great eye for detail, her advice on colour and fabric was amazing. We started with the paint colours and then extended it to fabrics using her extensive fabric library. We were able to make decisions very effectively and efficiently. She advised us on room layout and space planning in a very pragmatic way. Claudia is divine to work with, she always offers practical advice which is tried and tested. She offers a friendly & efficient service that adds fun to a very stressful process.