We engage with clients in a personalised and thoughtful dialogue about their homes or commercial spaces. The ideas and recommendations we give depend on the extent of alterations that clients might be looking to undertake. Whether we just refresh a room or build a new house or anything inbetween, our studio will consider how to implement 'sustainable design'. At a minimum, our Styling Consulations are aimed at improving and refreshing interior spaces with relatively limited interventions.
'Our design process and ethos at Claudia Interiors is based on evaluating design decision on the basis of longevity and sustainability'
Paint can have a a huge impact on transforming spaces. In this bathroom we created contrast and depth against the existing cream marble tiles with a deep petrol blue on the walls. The existing oak vanity unit was sanded and painted. We replaced the ceiling spots with new LED downlights which have much better colour rendering quality and more efficient and longer life. We installed a mirror with a fitted border painted to match the walls.
To begin with, we ask what problems need to be solved, what is not working or how can we meet new requirements with minimal change. We often sand and restain or paint existing floors, replace radiators with more efficient models.  We might rehang doors to open differently which gives a better impression of a space. We can cover doors with a fabric or vinyl wallpaper which turns tired wardrobes into statement pieces. We recommend to install sheer rollers on windows which improves insulation and offers privacy as well as differently styled curtains or blinds. We up-cycle and re-cycle existing pieces of furniture or inexpensive vintage pieces can be personalised in this way.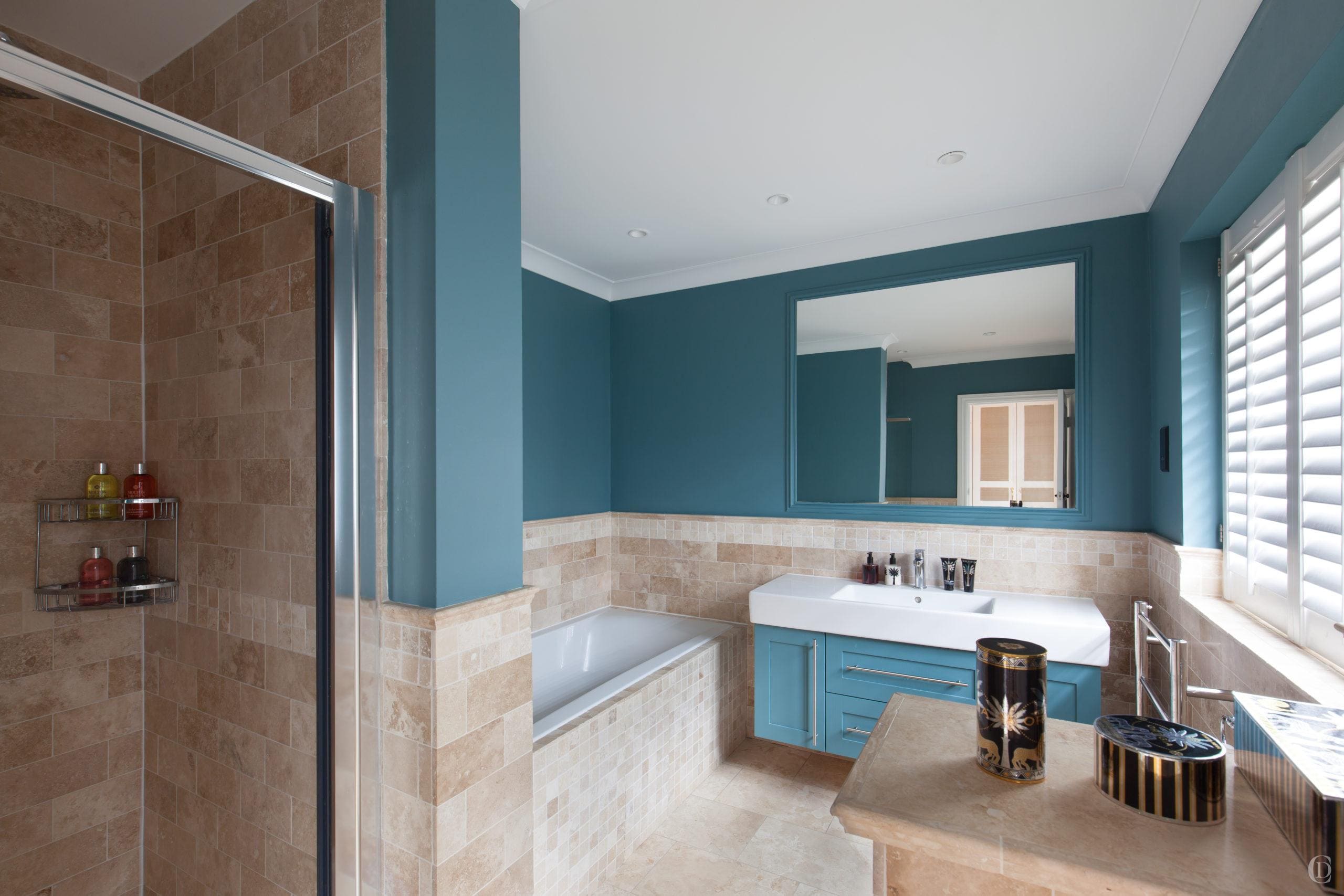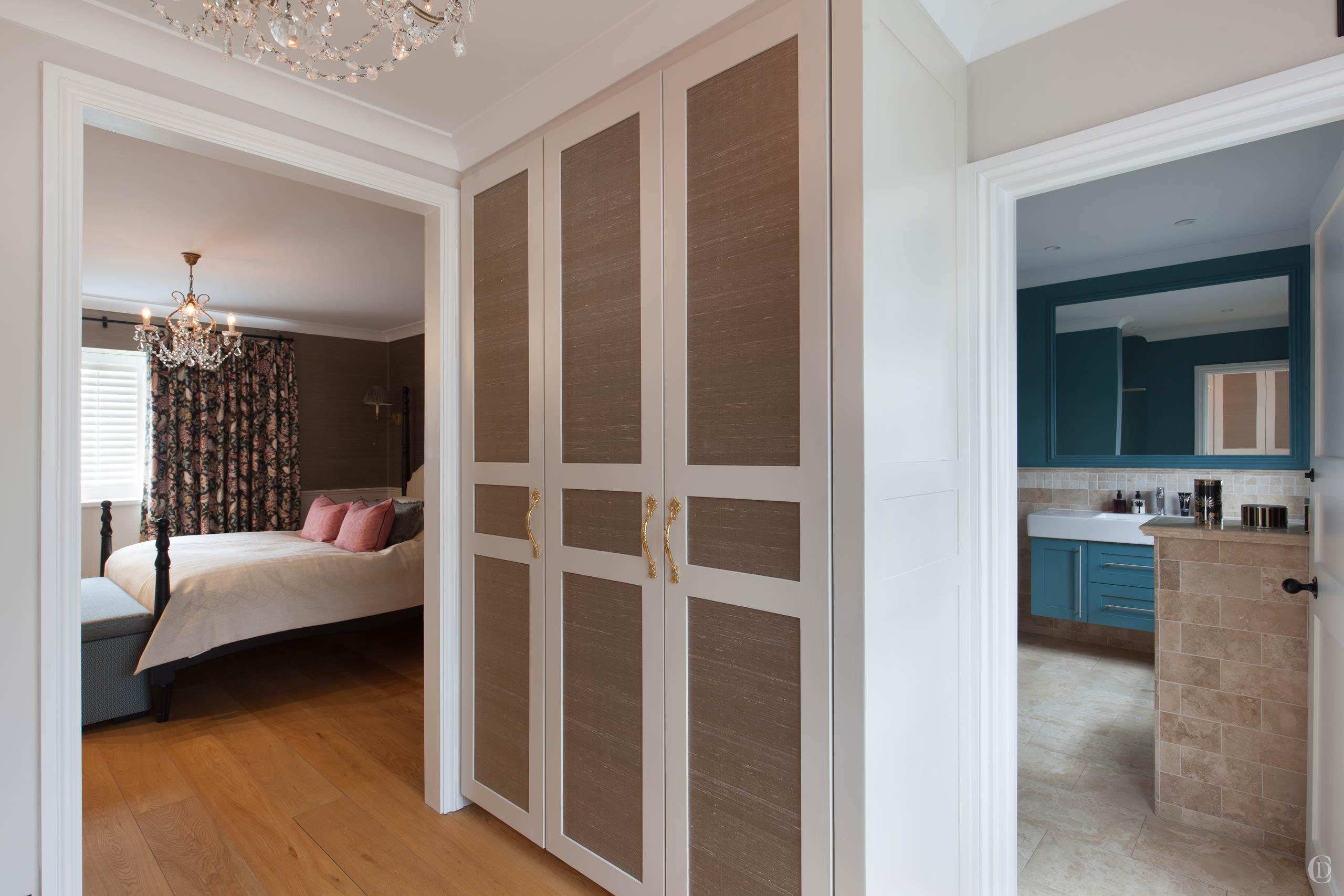 Something old, something new….
'From a young age I have been surrounded by antiques, vintage furniture and art and finally there is a revival in the appreciation of using these well made items from the past and this is close to my heart'
There is one recurring theme in our approach to design at Claudia Interiors, we like to encourage clients on the merit of including vintage, reclaimed and antique furniture and lighting in their schemes. Claudia is experienced in sourcing and pairing valuable antiques and art works into contemporary settings. We love them for their incredible craftmanship, ingenious functionality and clever proportions.  But it doesnt have to be an expensive statement feature piece.
We can achieve personalised and treasured results with a tiny thing such as the cast brass drawer handles which we sourced on ebay and then fitted to a repainted pair of existing bedside tables – the result is entirely unique and cost effective. There is hardly ever a project where sourcing 'something old' isn't appropriate. Even in a modern loft design we saw an opportunity to use reclaimed champagne racks and turned them into a sculptural feature on a structural pillar accentuated by tiny spots recessed in the floor.
For this teenager's bedroom we looked for an affordable commode under 100cm wide to fit in the space and with a good number of drawers. We turned again to ebay and sourced a nicely proportioned vintage pine chest of drawers. We painted the knobs in gloss black and gave the entire piece a distressed teal paint finish to match the scheme of the room. The internals of the drawers were lined in a fun colourful wallpaper which offer that extra little bespoke twist.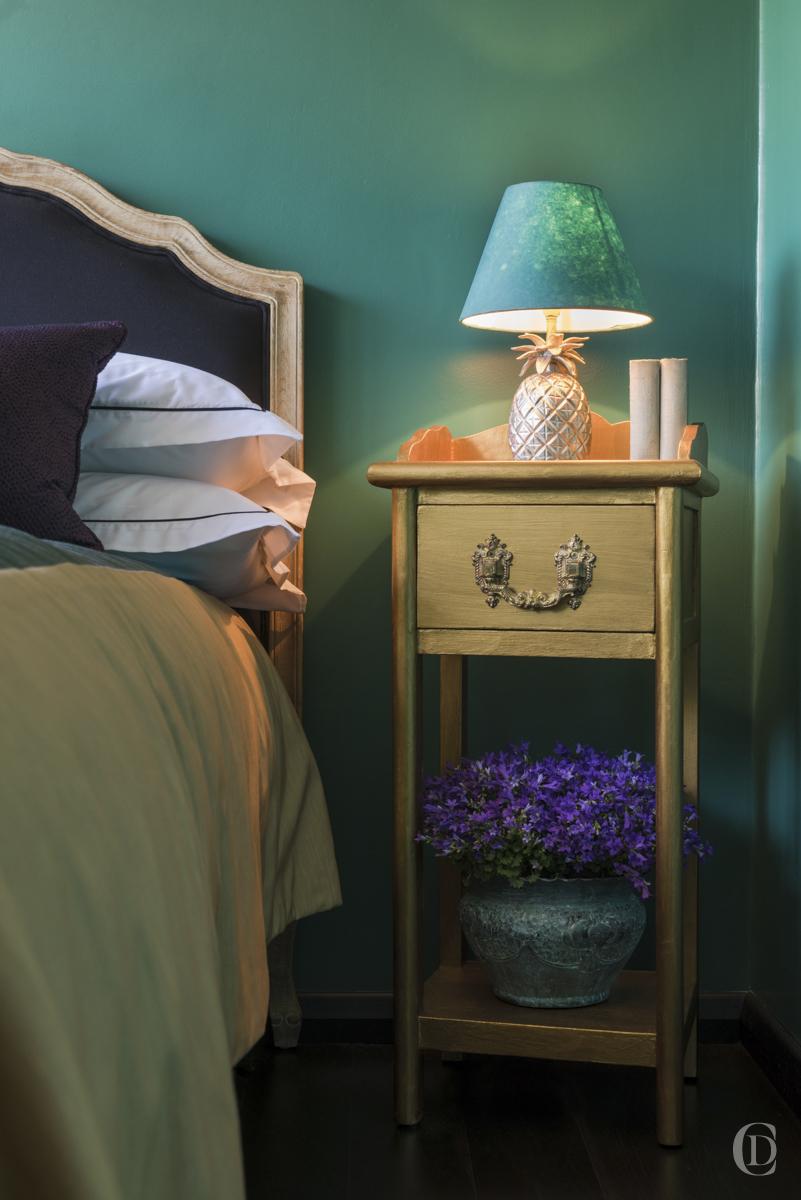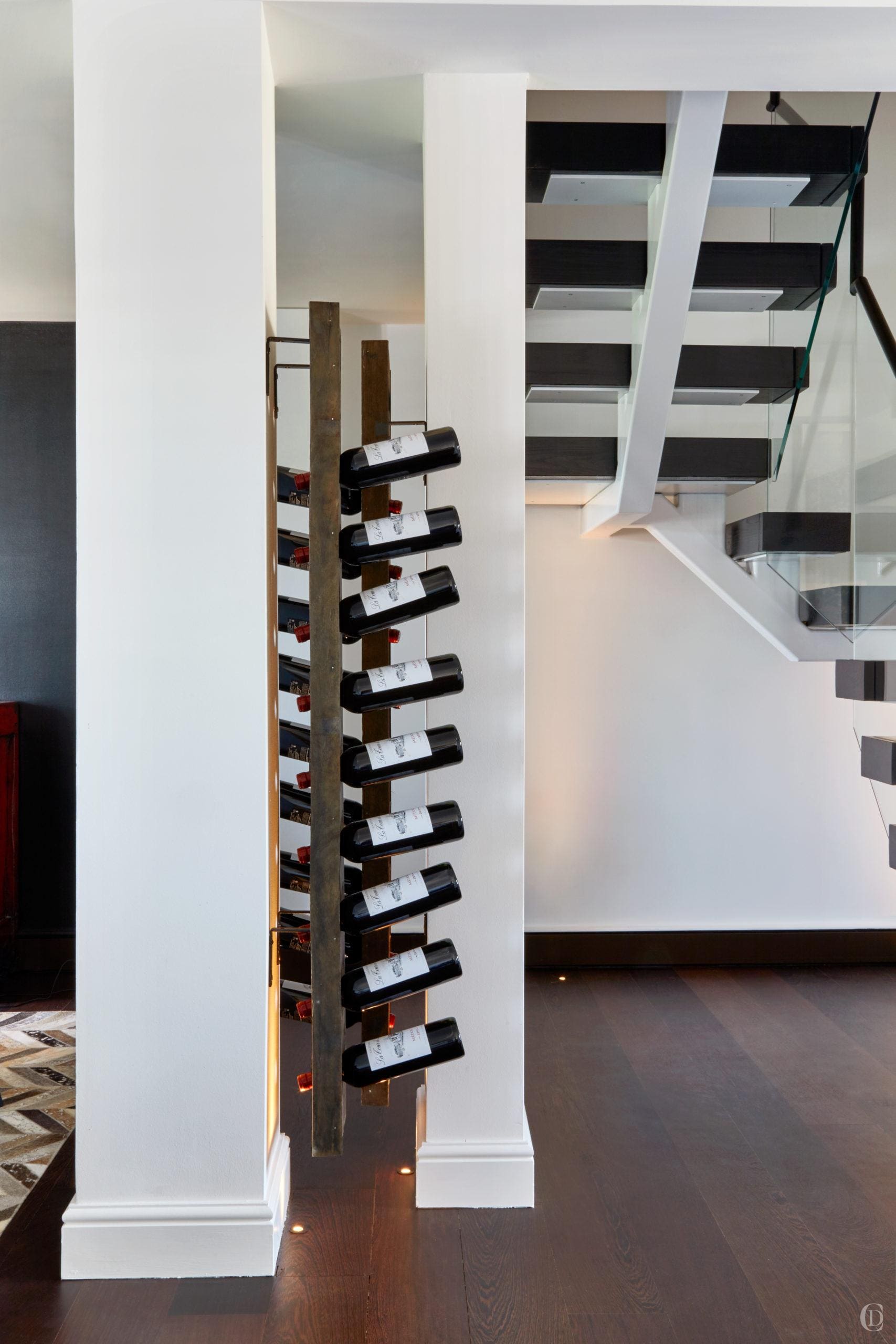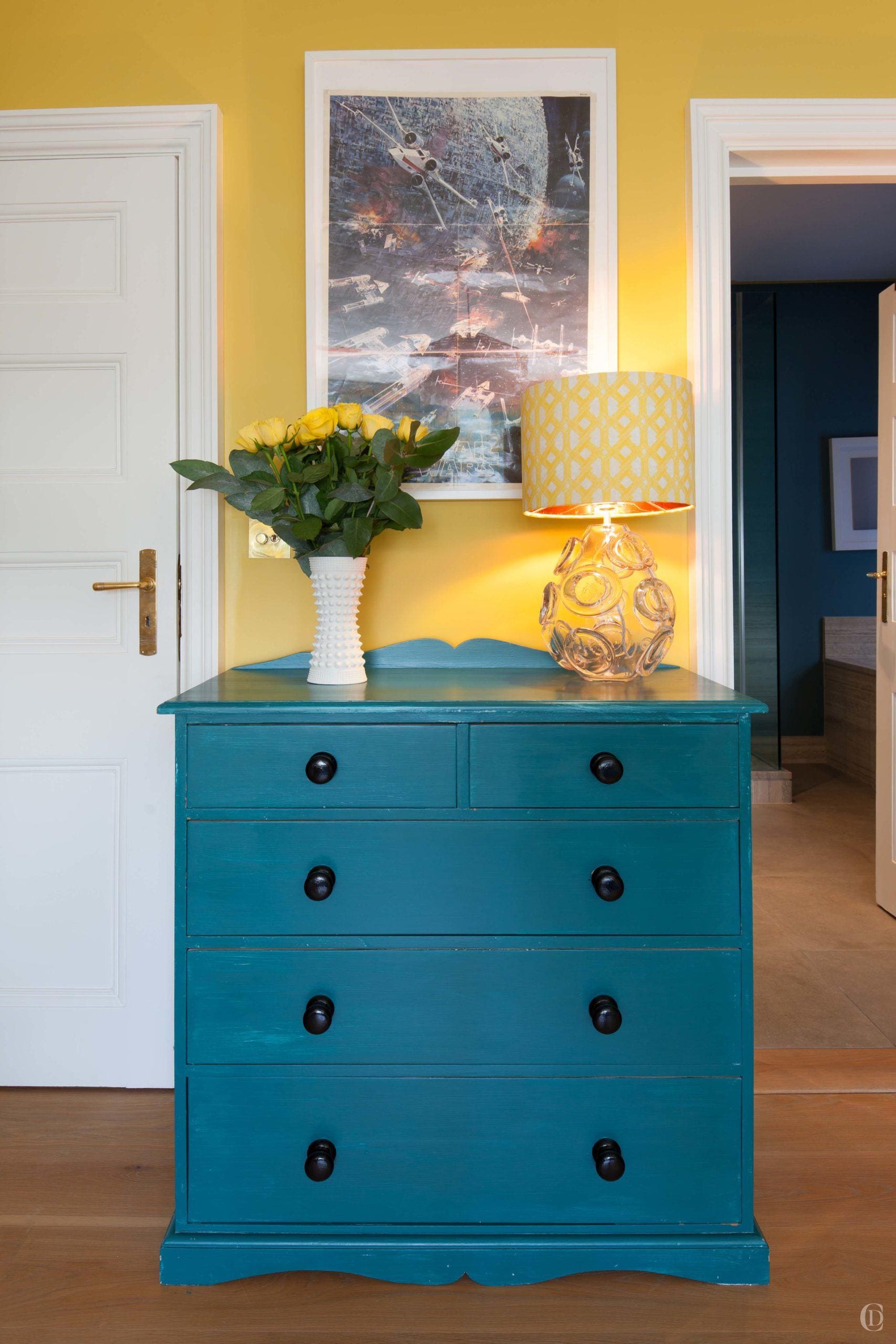 The big picture
When we work on larger projects we like to start from the basics and that involves interior architecture. Considering how spaces flow, how a house functions over time and is used by a family, we investigate whether anything should be improved in the structure of a building and we definitely encourage clients where possible to invest into these structural interventions. This might involve replacing windows, moving walls to create better spaces or a new staircase. Generally we prefer to keep walls as they offer privacy and allow spaces to place furniture and hang art. But in some cases walls or chimney breasts need to be taken away, or replaced with sliding doors. We might design bespoke joinery solutions which act as room dividers. Interior design is not just about choosing pretty fabrics and wallpapers, we need to get the big decisions right so a house has longevity. We help clients to make the financial decisions how to allocate funds on a project and we take it very seriously to advise how to spend wisely. Investing into a future proofed design, buying quality materials which will last decades and furniture which is well made and iconic to stand the test of time. 'Invest in the bones -good flooring and bathrooms- a few great essential pieces of furnitue and you can buy more decorative items later' these are the types of choices we may recommend.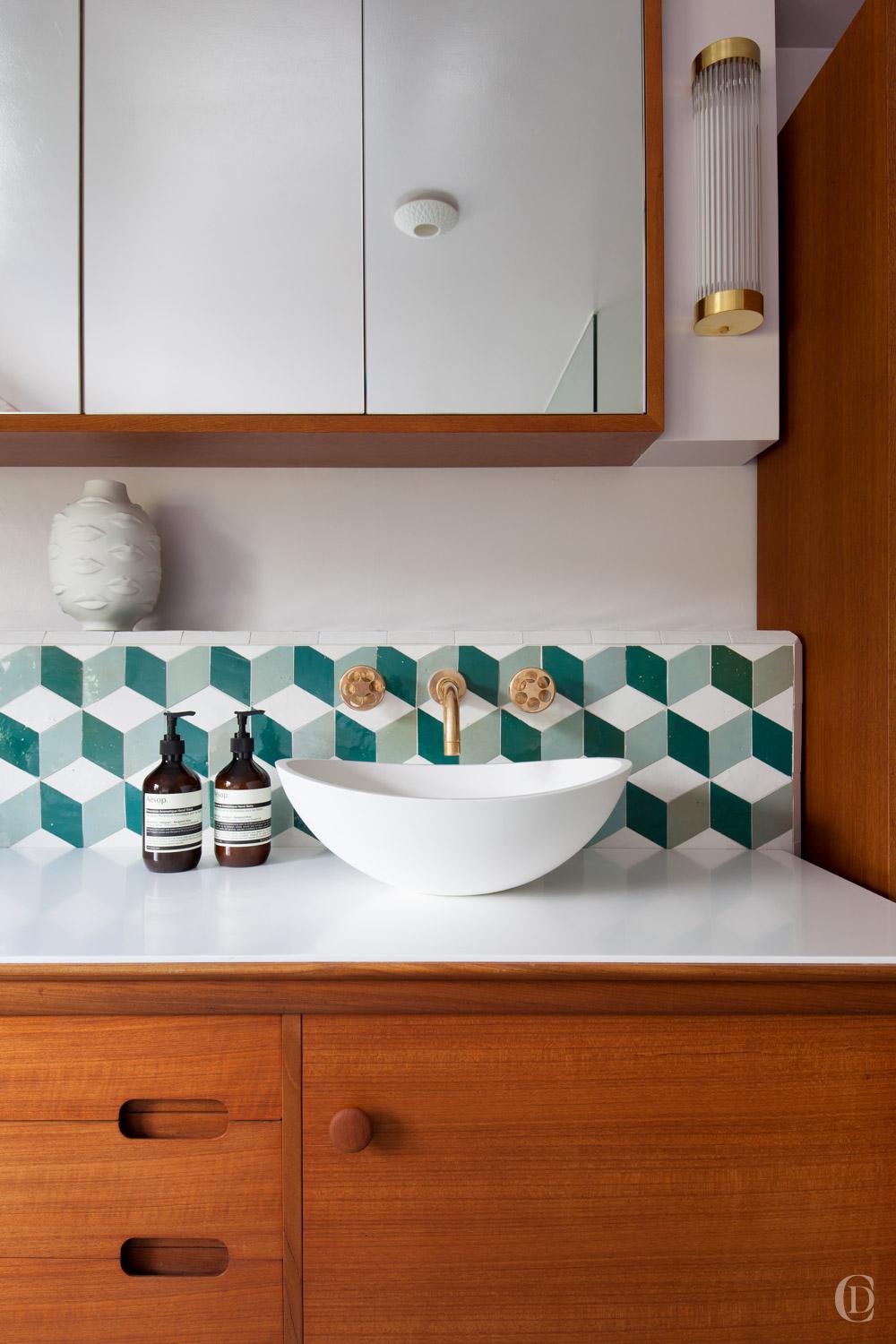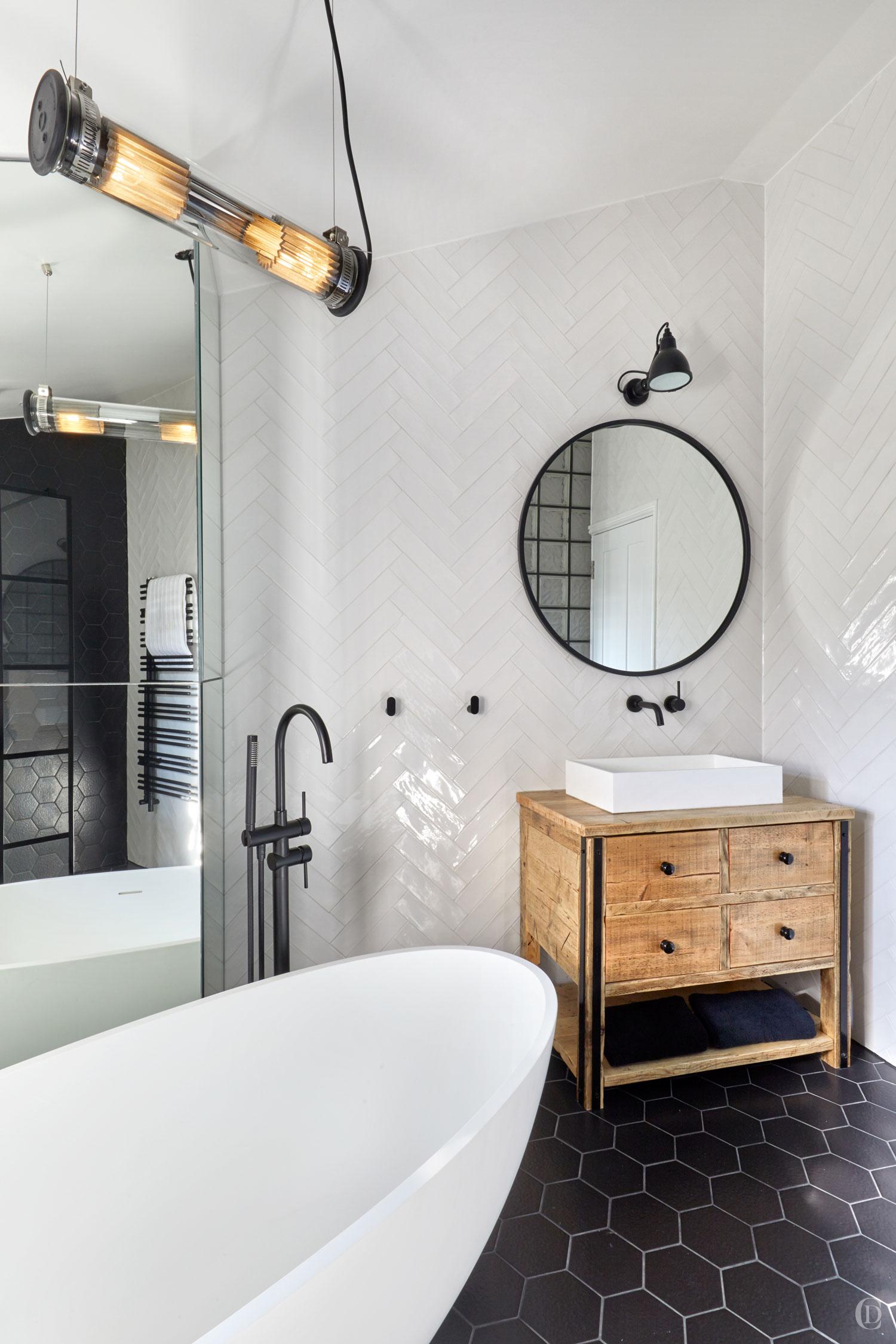 Research globally, source locally
Claudia travels widely to absorb inspirations and visits fairs and trade shows to keep abreast of global trends. When it comes to sourcing we aim to buy or commission furniture and lighting made in the UK or in Europe. Not everything can meet this aspiration , but you would be surprised what talent and creativity there is on our door step. We are definitely paying much more attention to both the constituent materials being used in the products we buy and the process and location and conditions where they are made. There are wonderful new products being launched constantly such as fabrics and wallcoverings made from recycled materials.