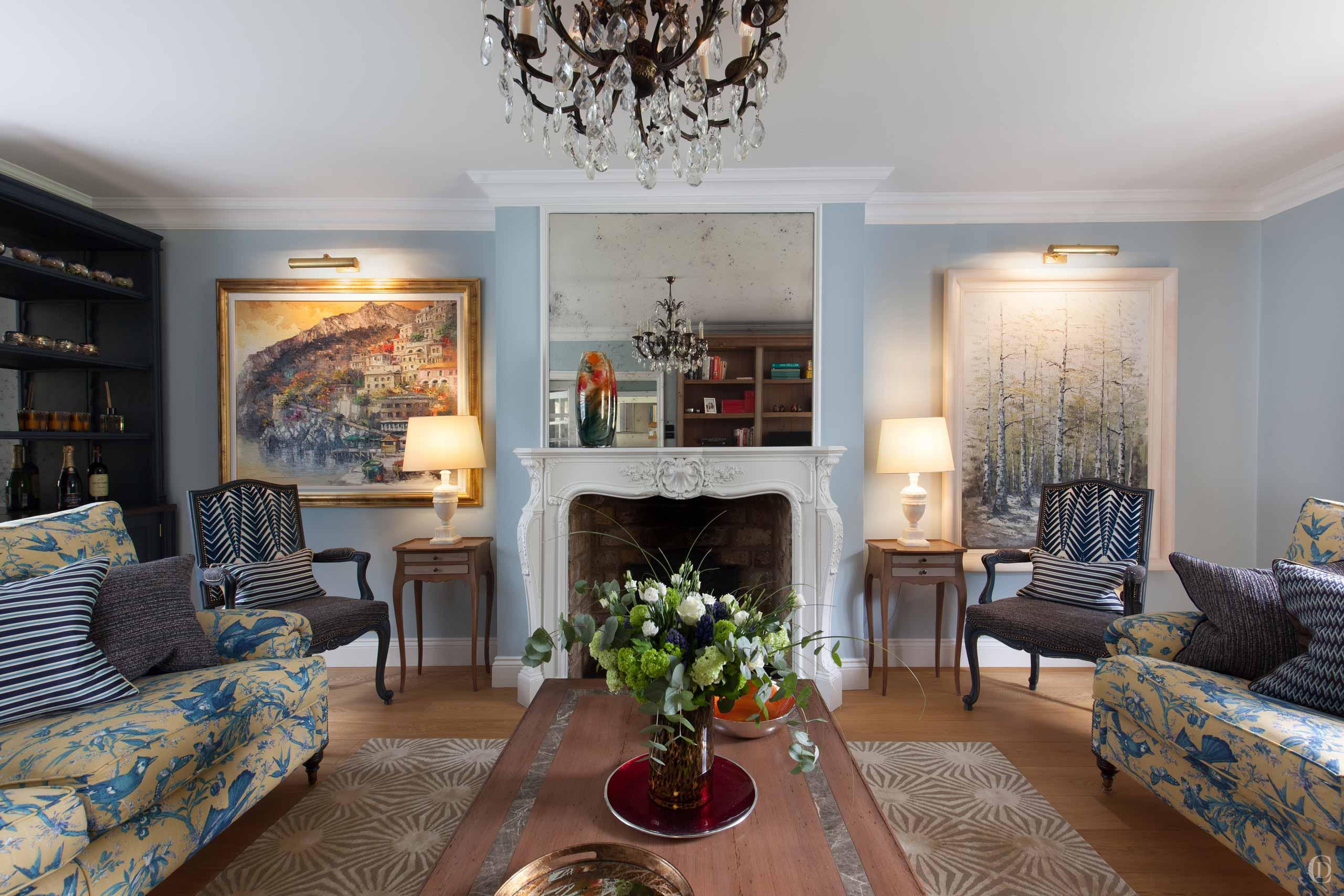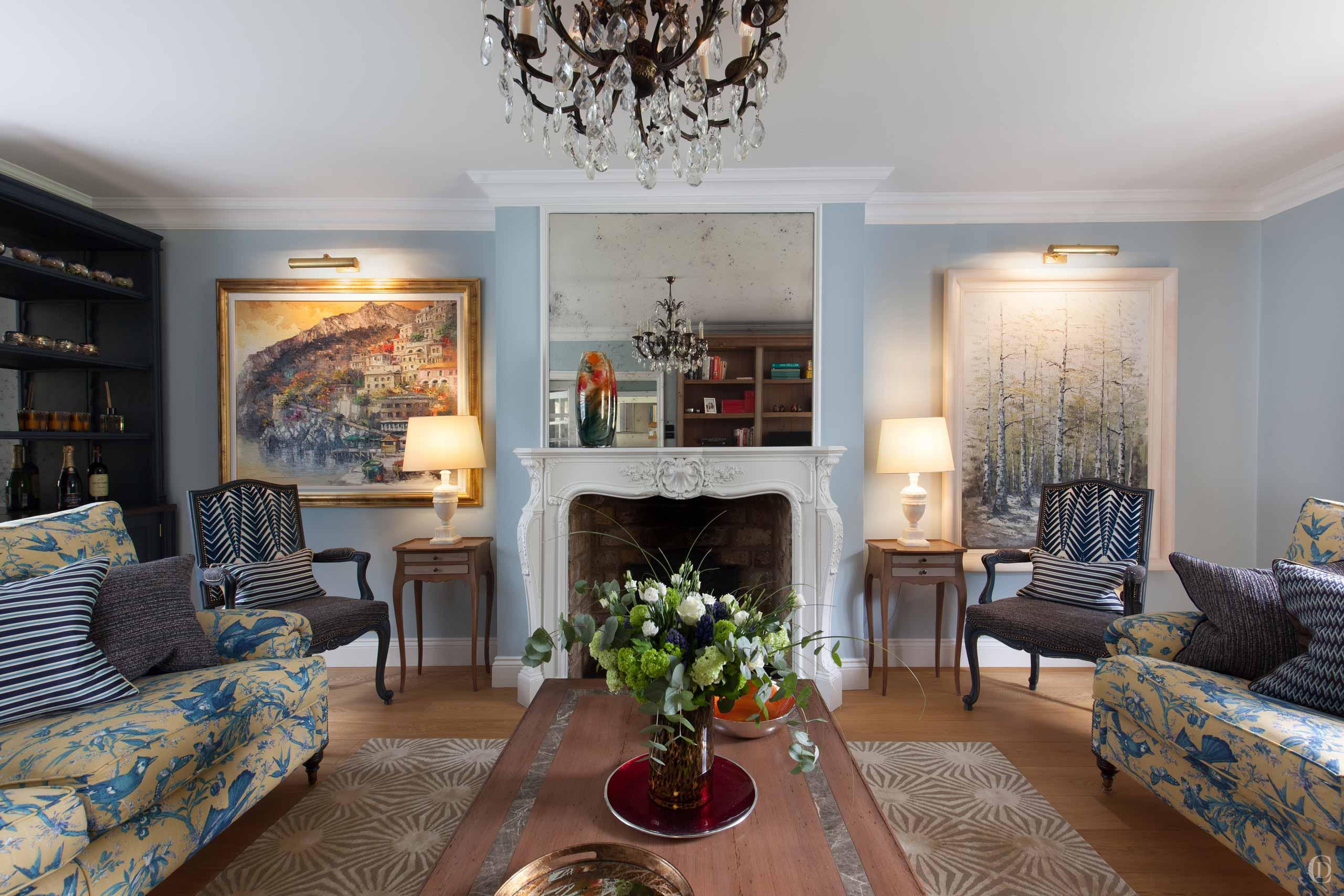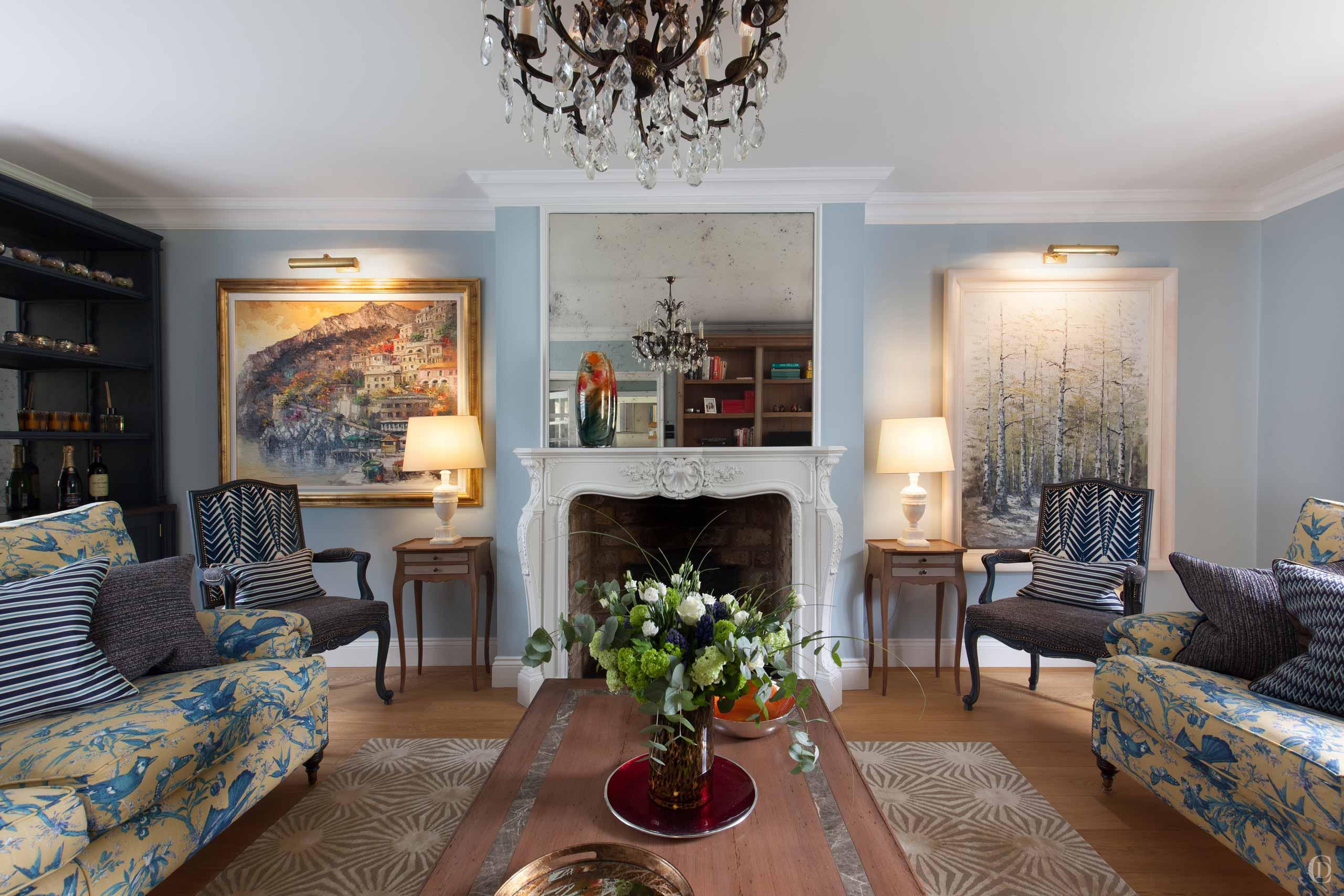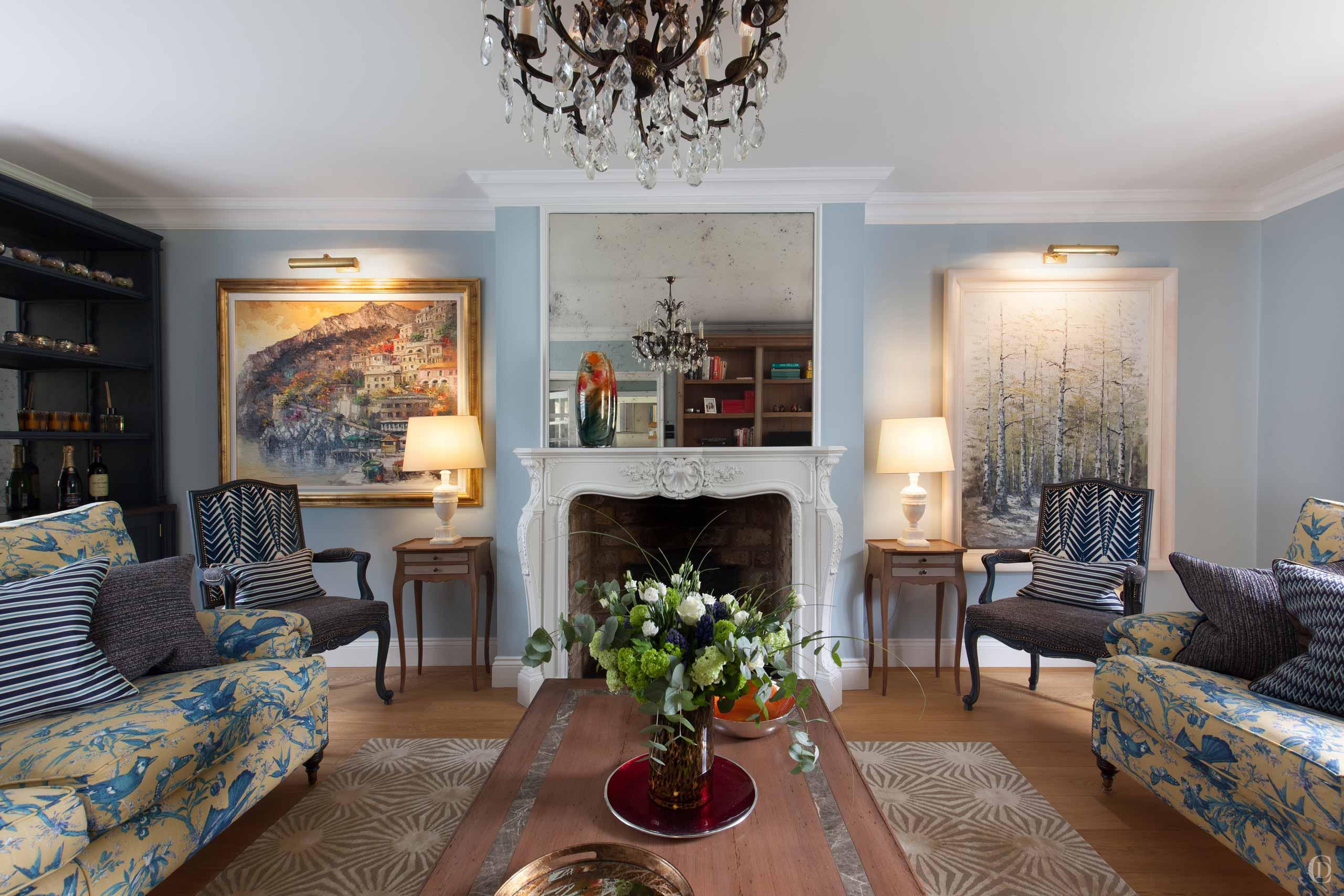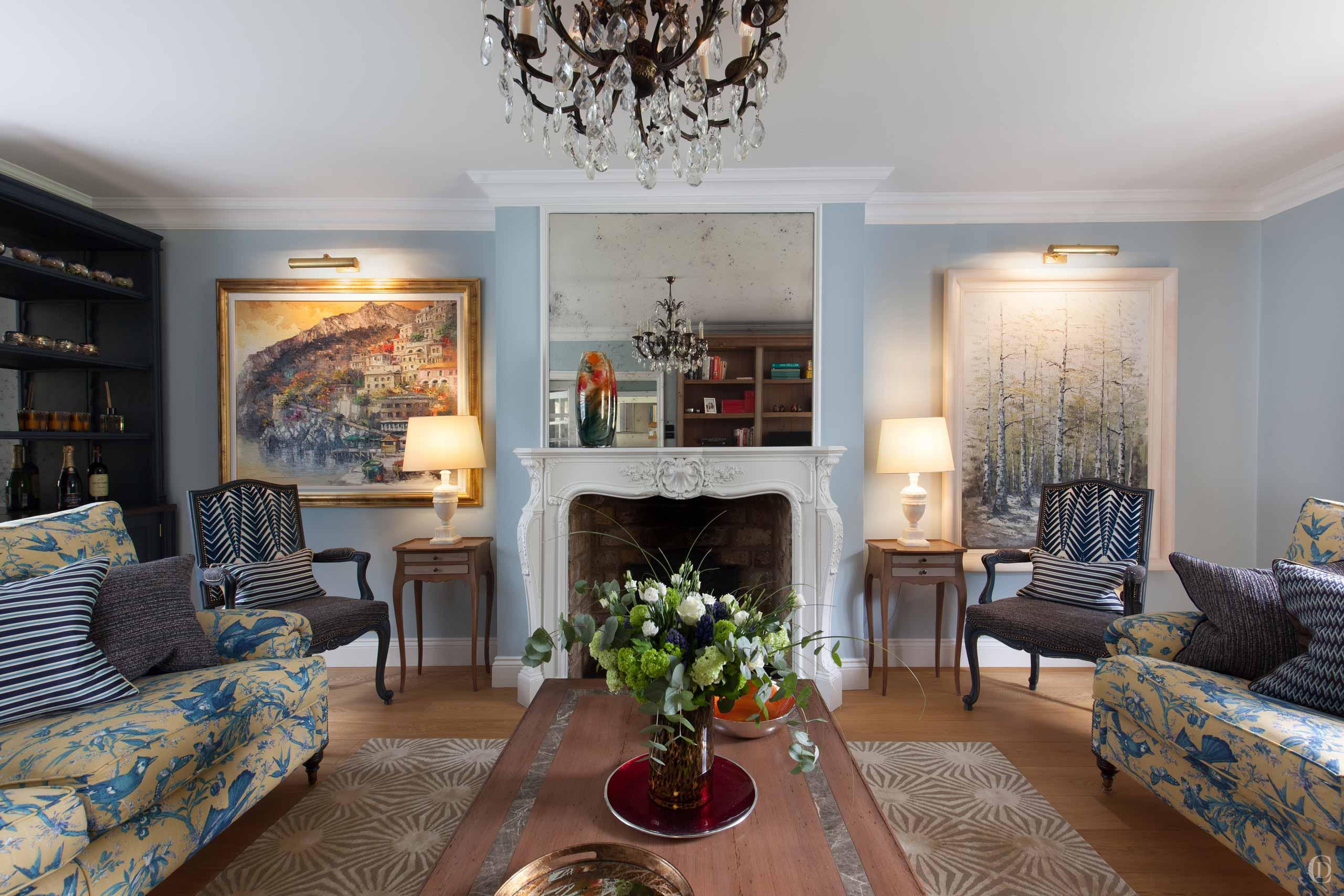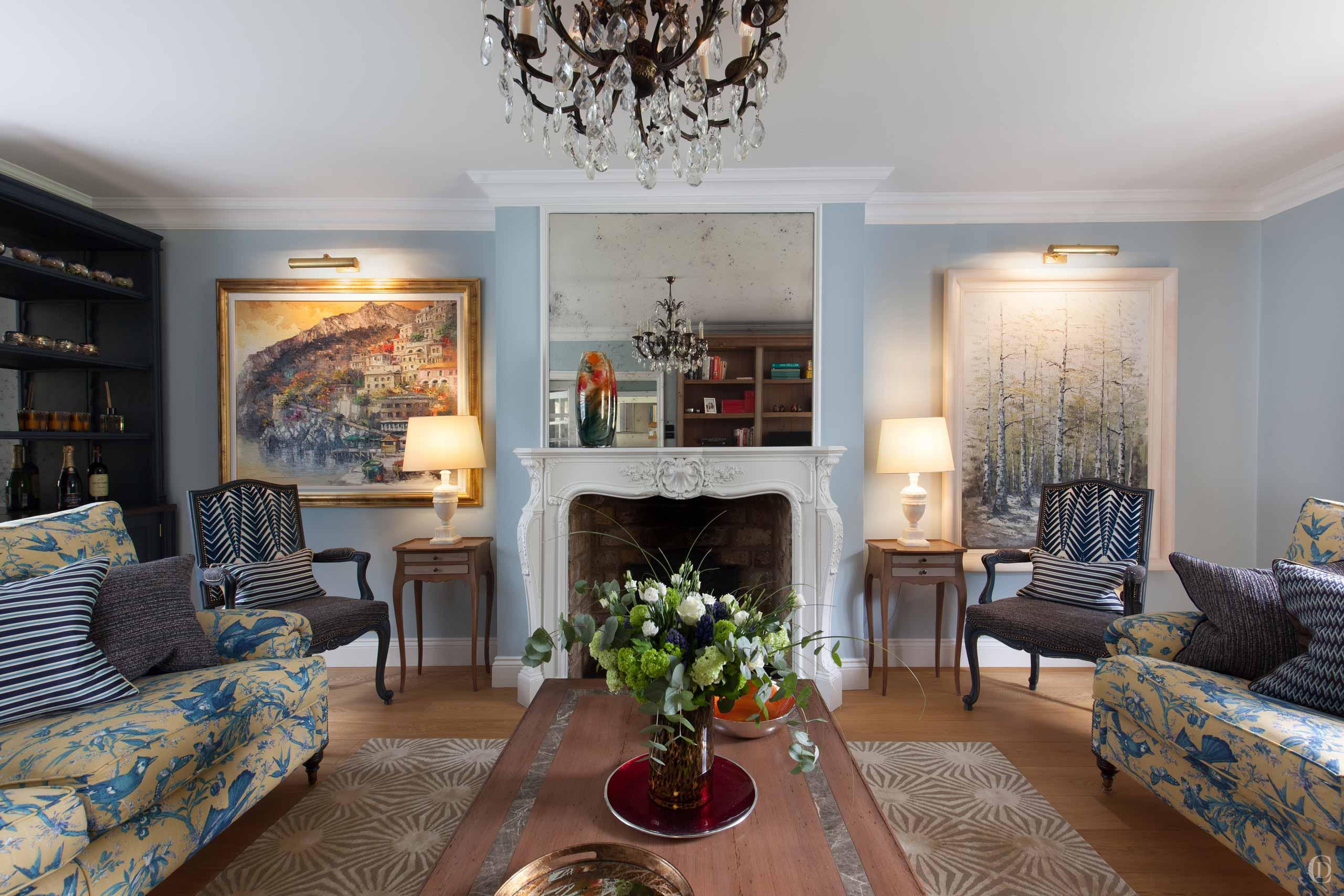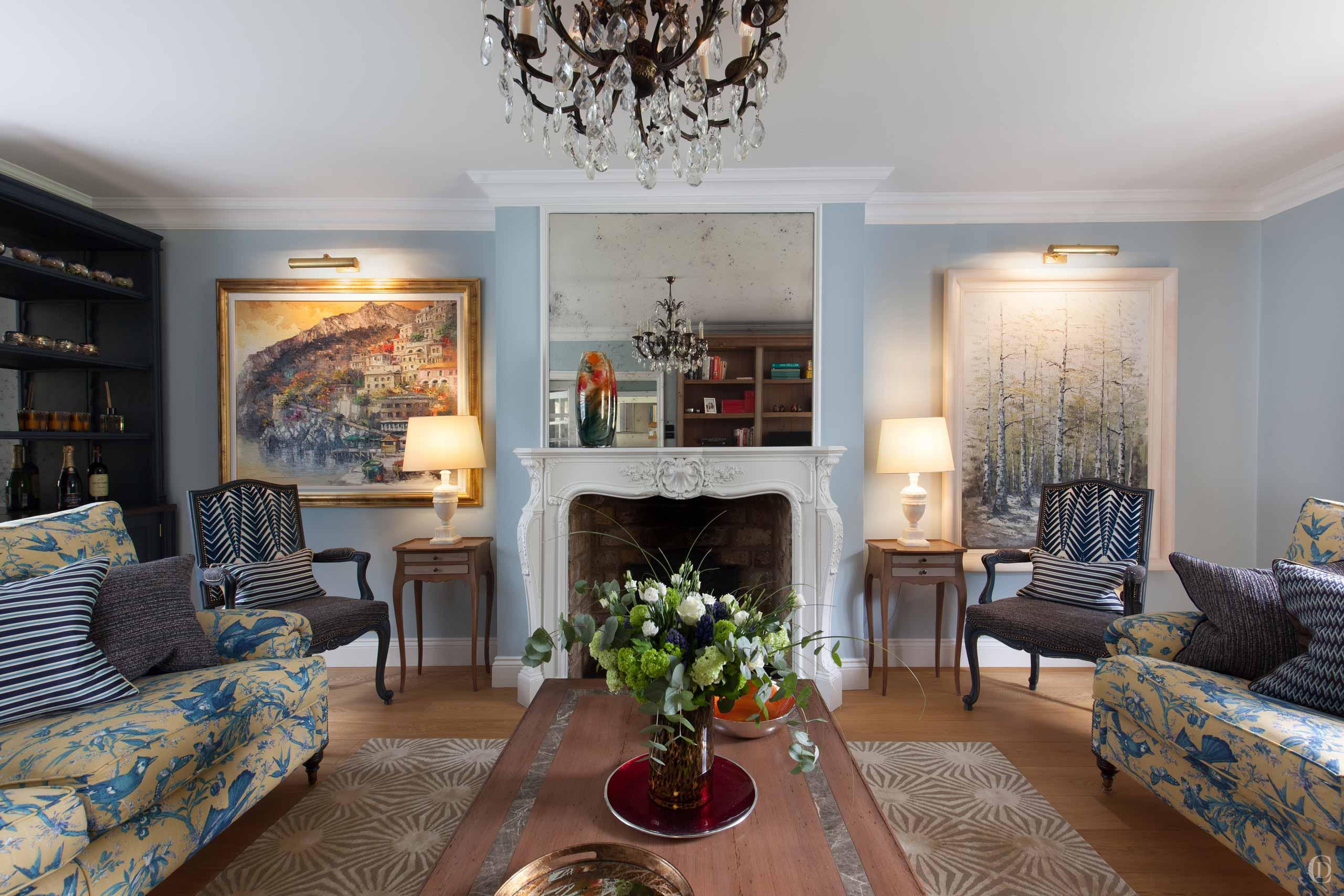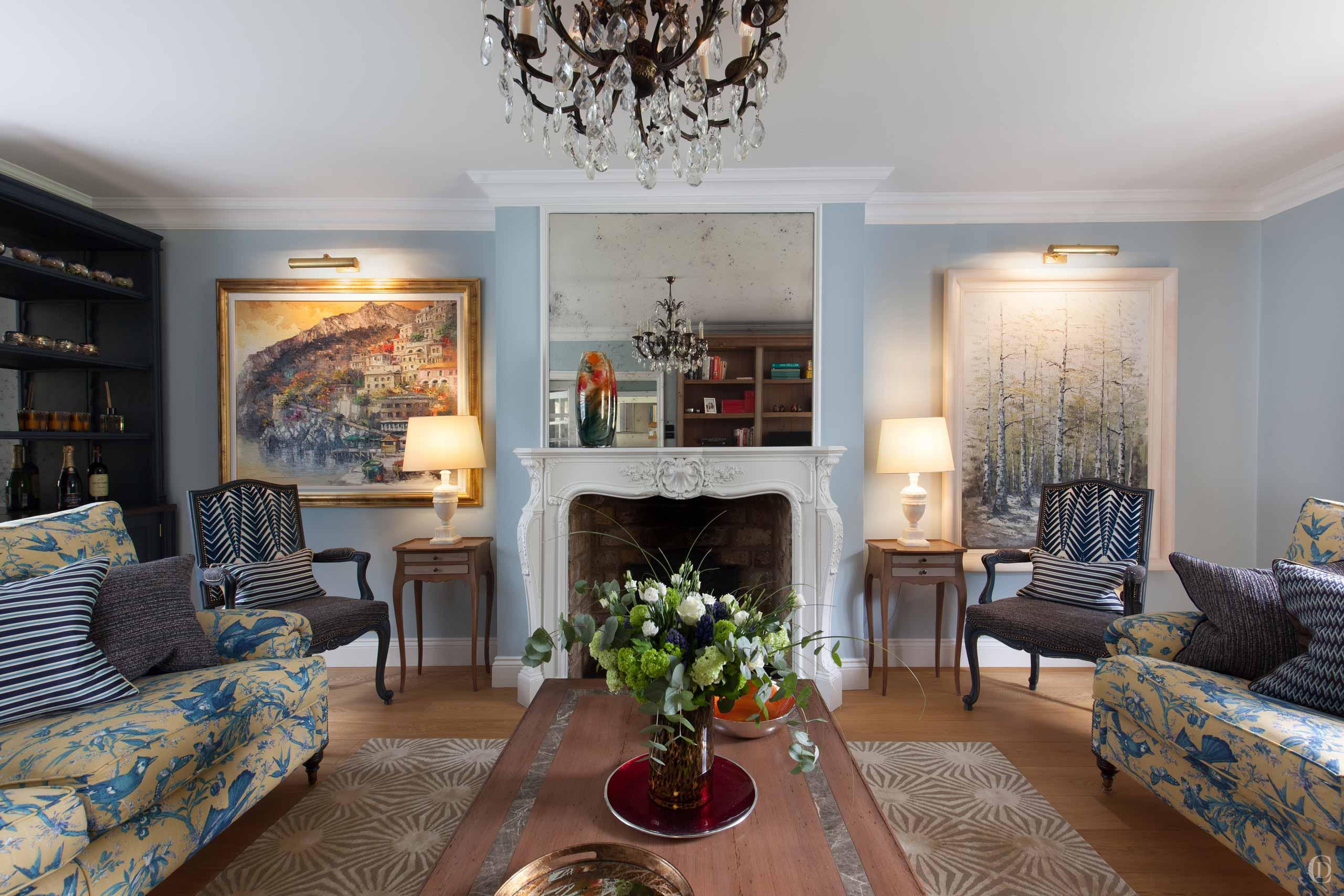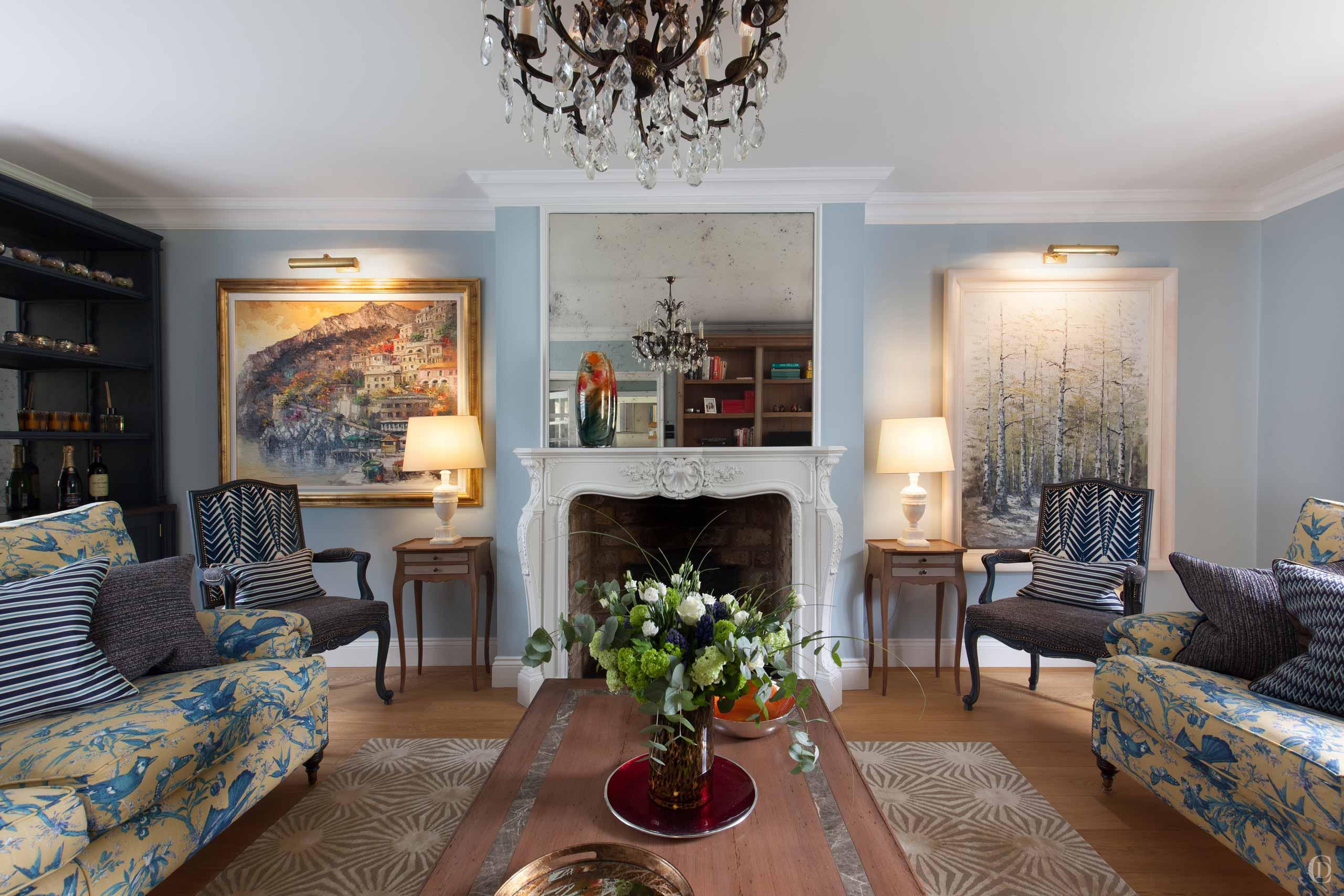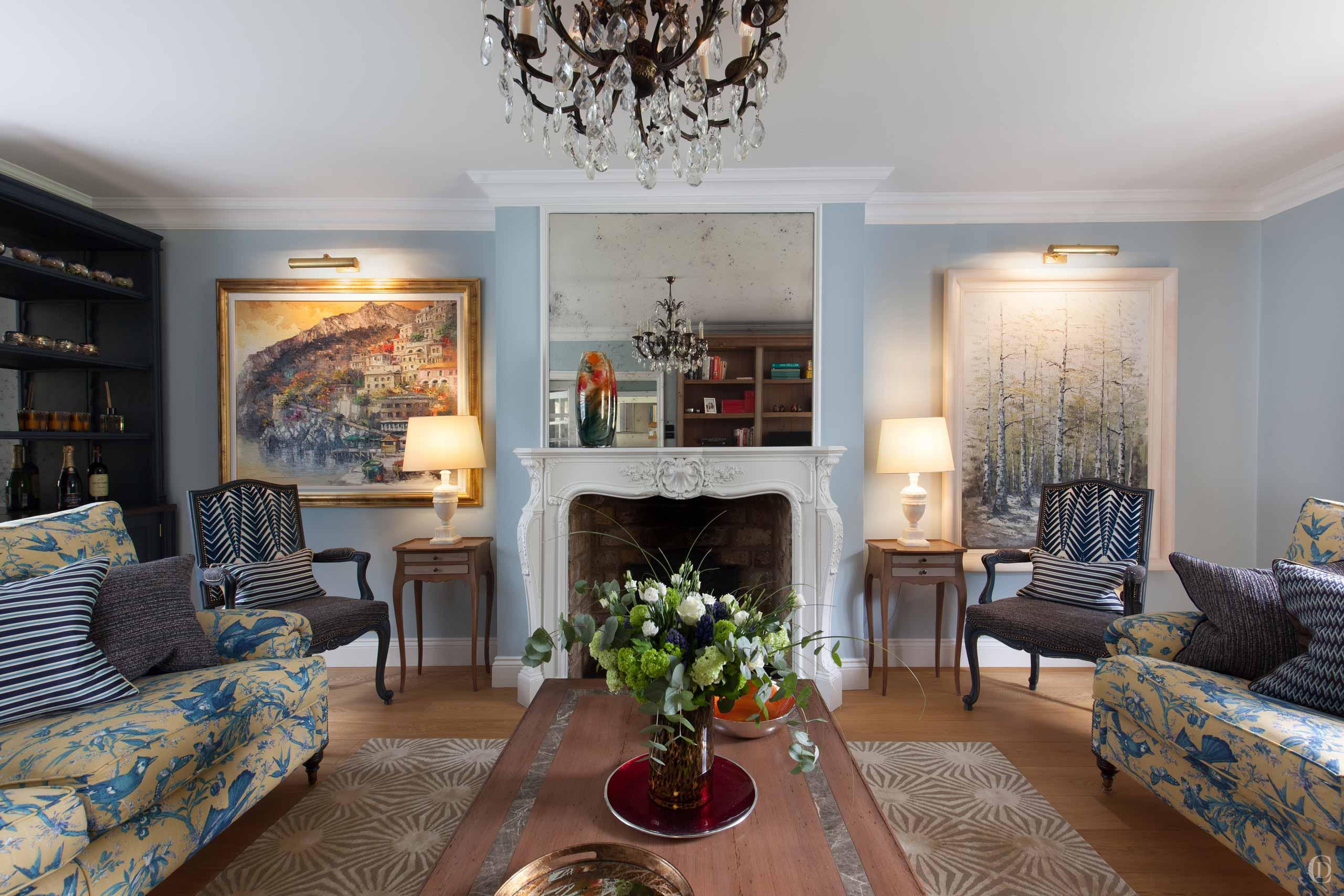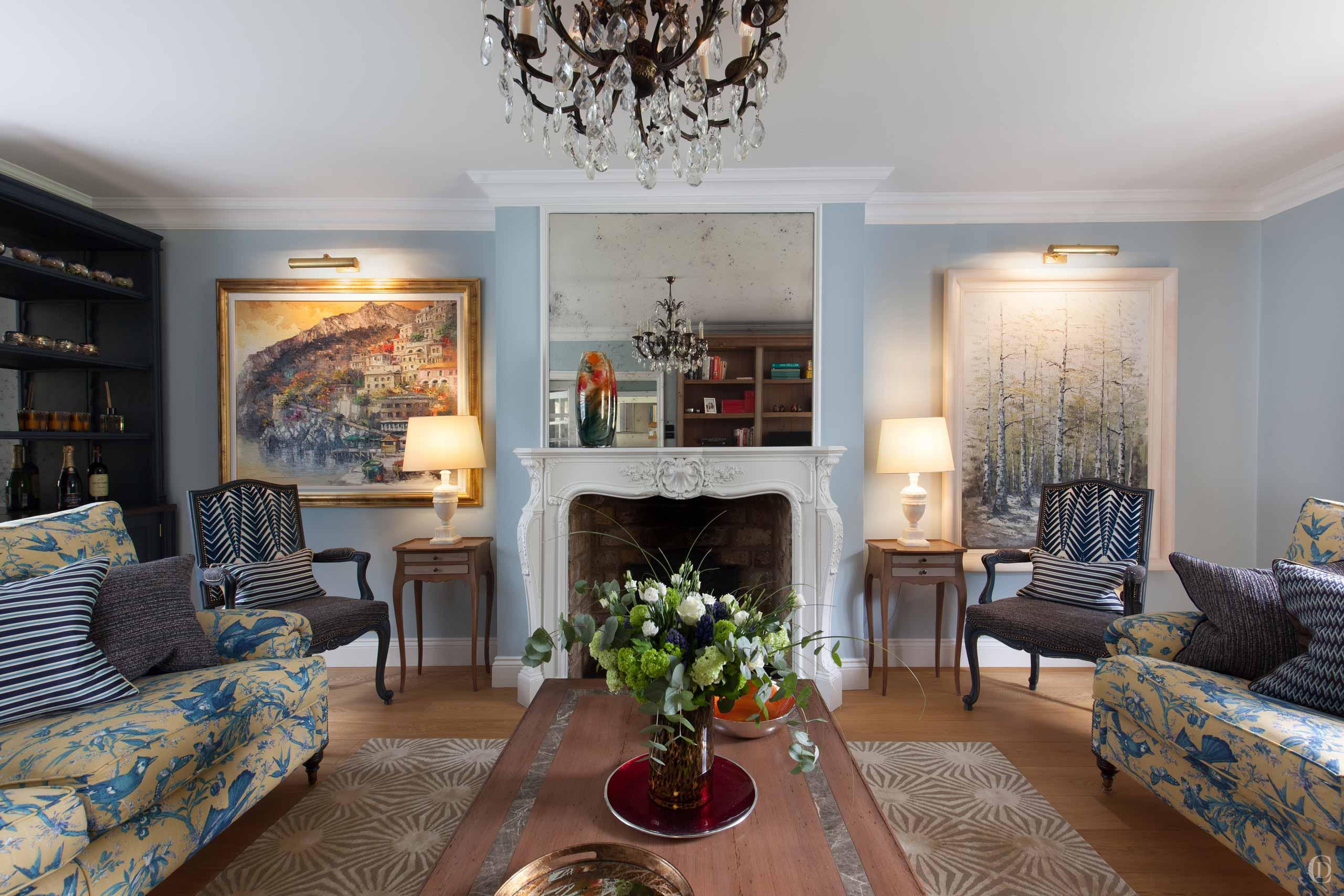 Detached Villa
Interior architecture | Hampstead Gardens
Informal French inspired elegance
Our clients lived in this home for a couple of years and never had the time to personalise this lovely and spacious but slightly unwelcoming building. They appointed us for a full house Interior Design project to give a new lease of life to this substantial listed conservation area property.
The brief was to inject informal elegance inspired by French country house decoration into the historic English architecture. We worked in close collaboration with the clients to integrate existing pieces of furniture into a completely new scheme of colours, wallpapers, fabrics, joinery, upholstery and a substantially altered lighting design.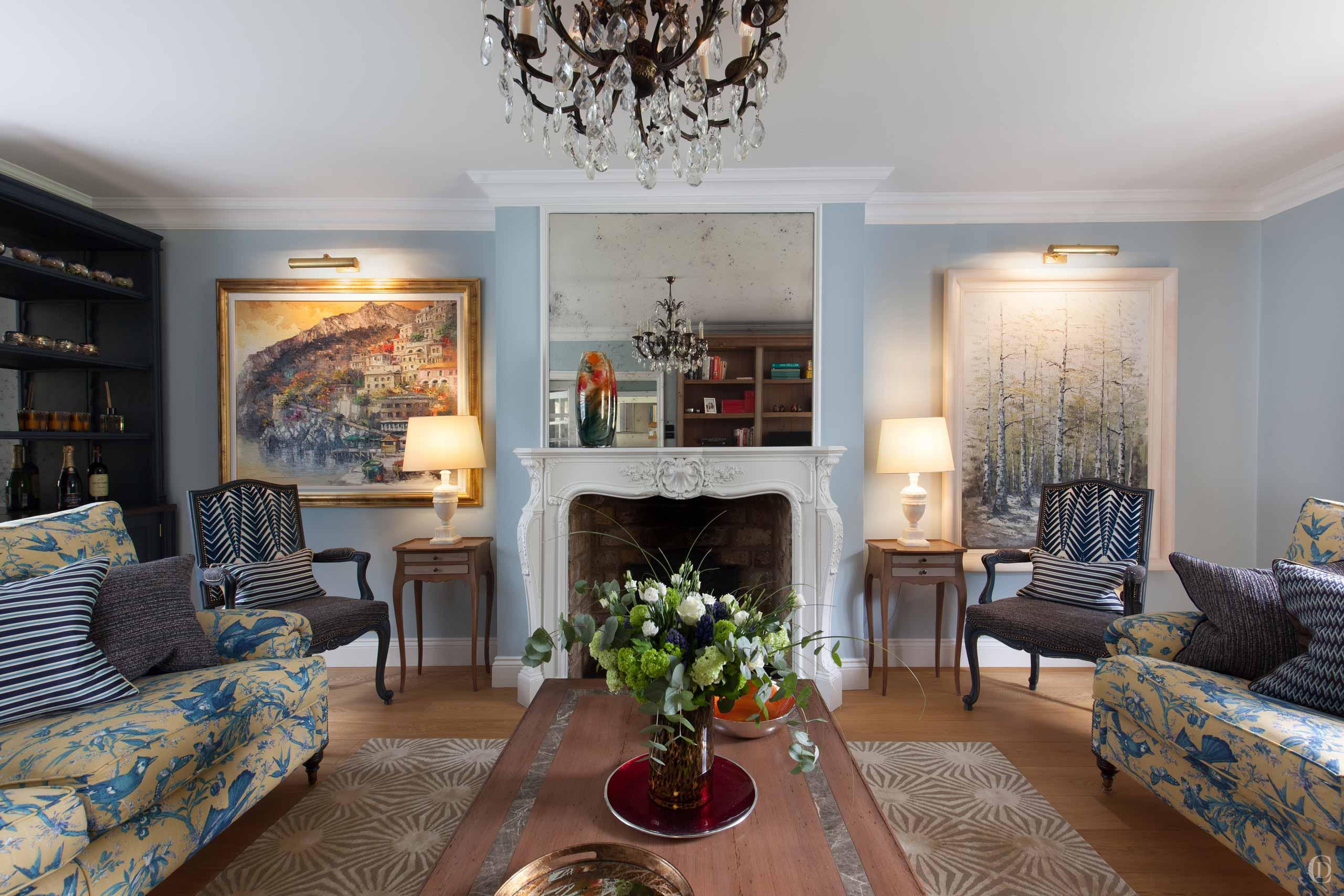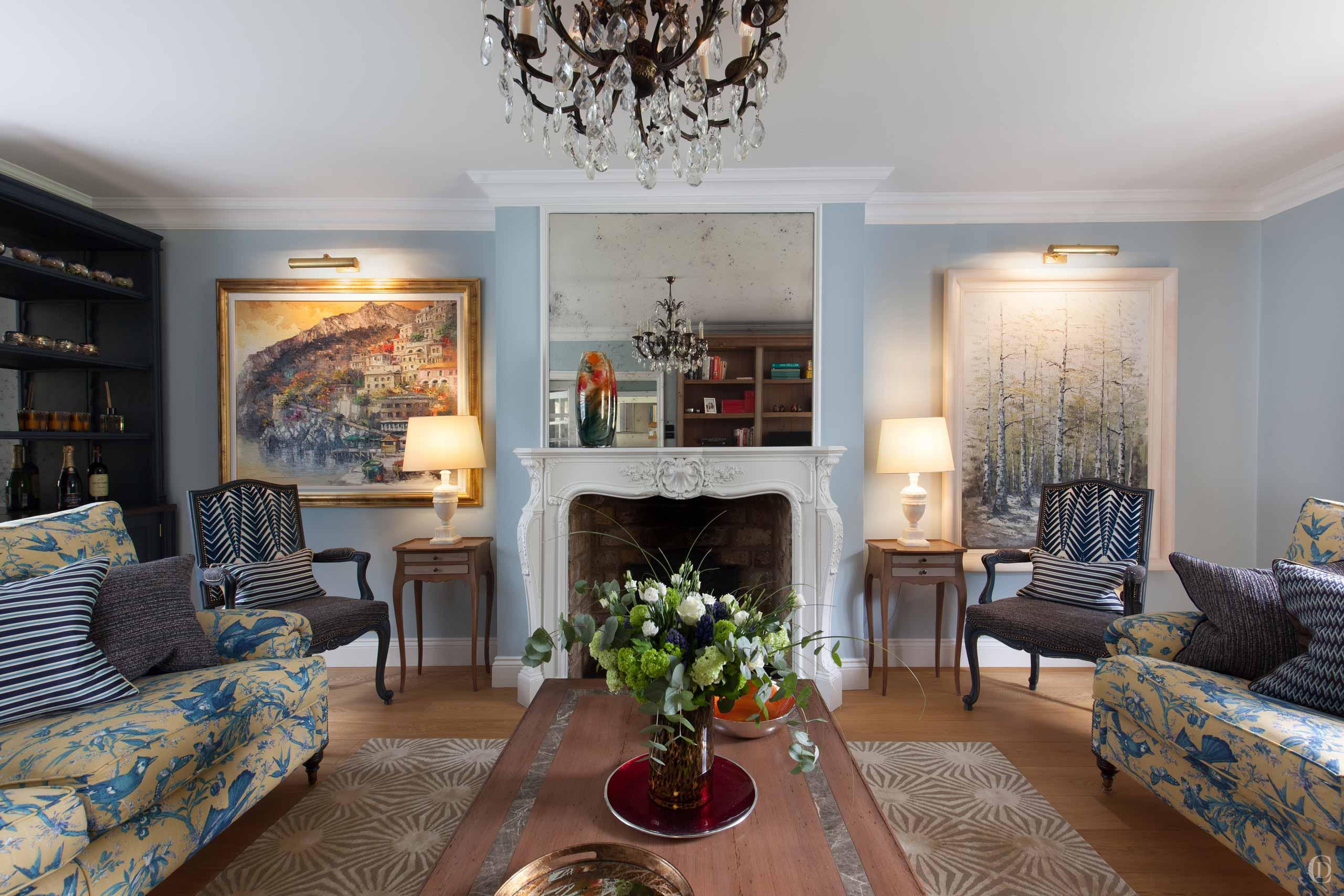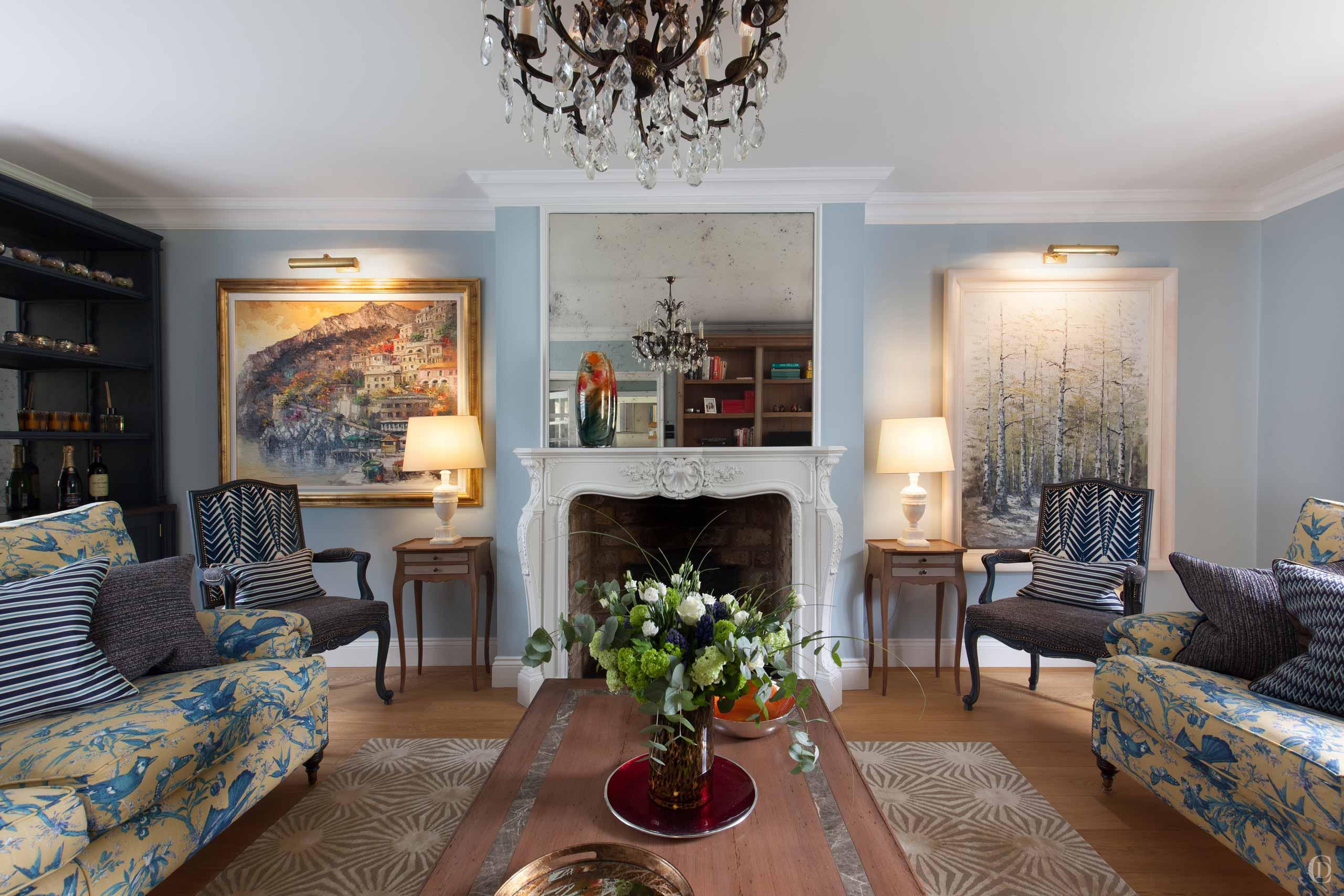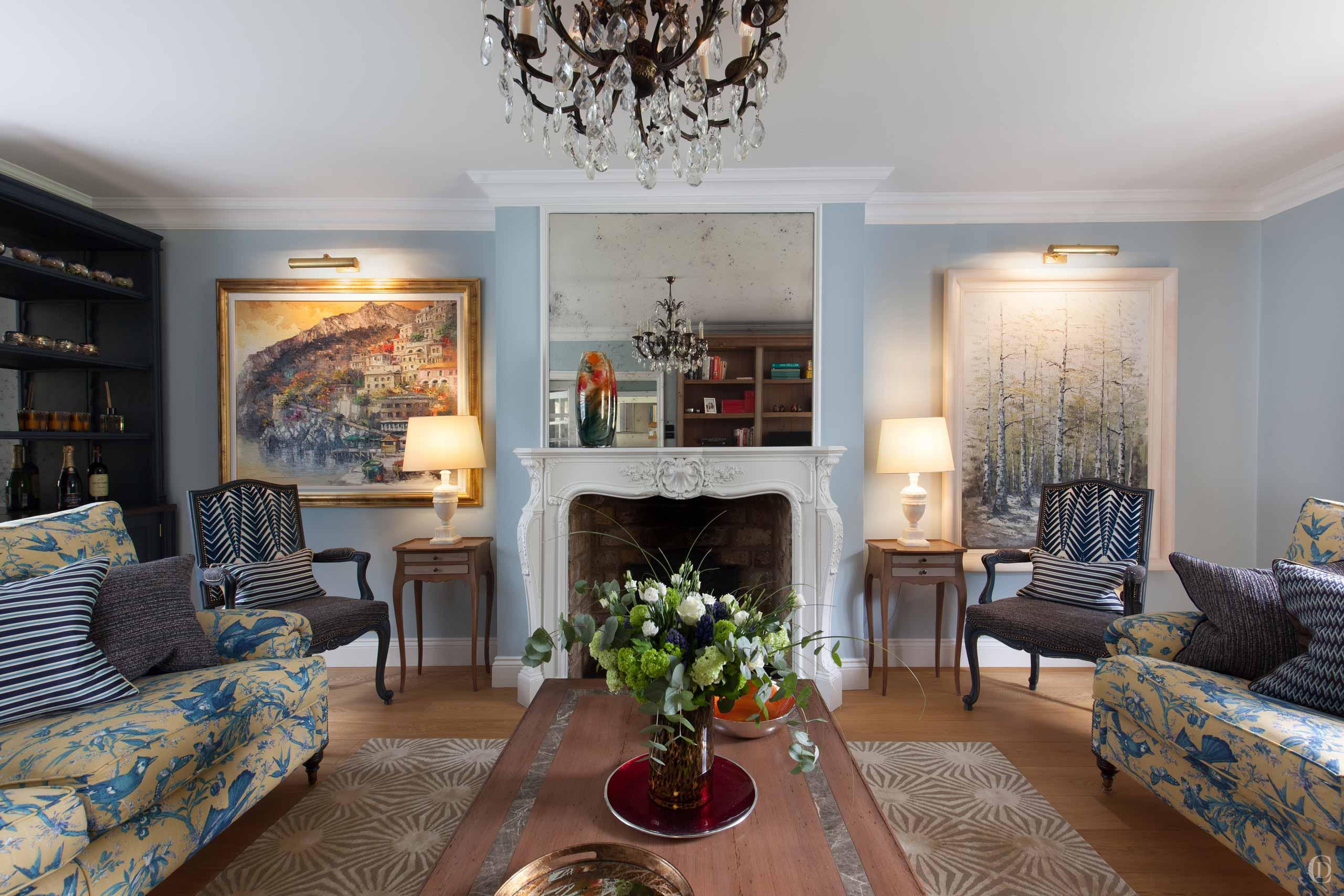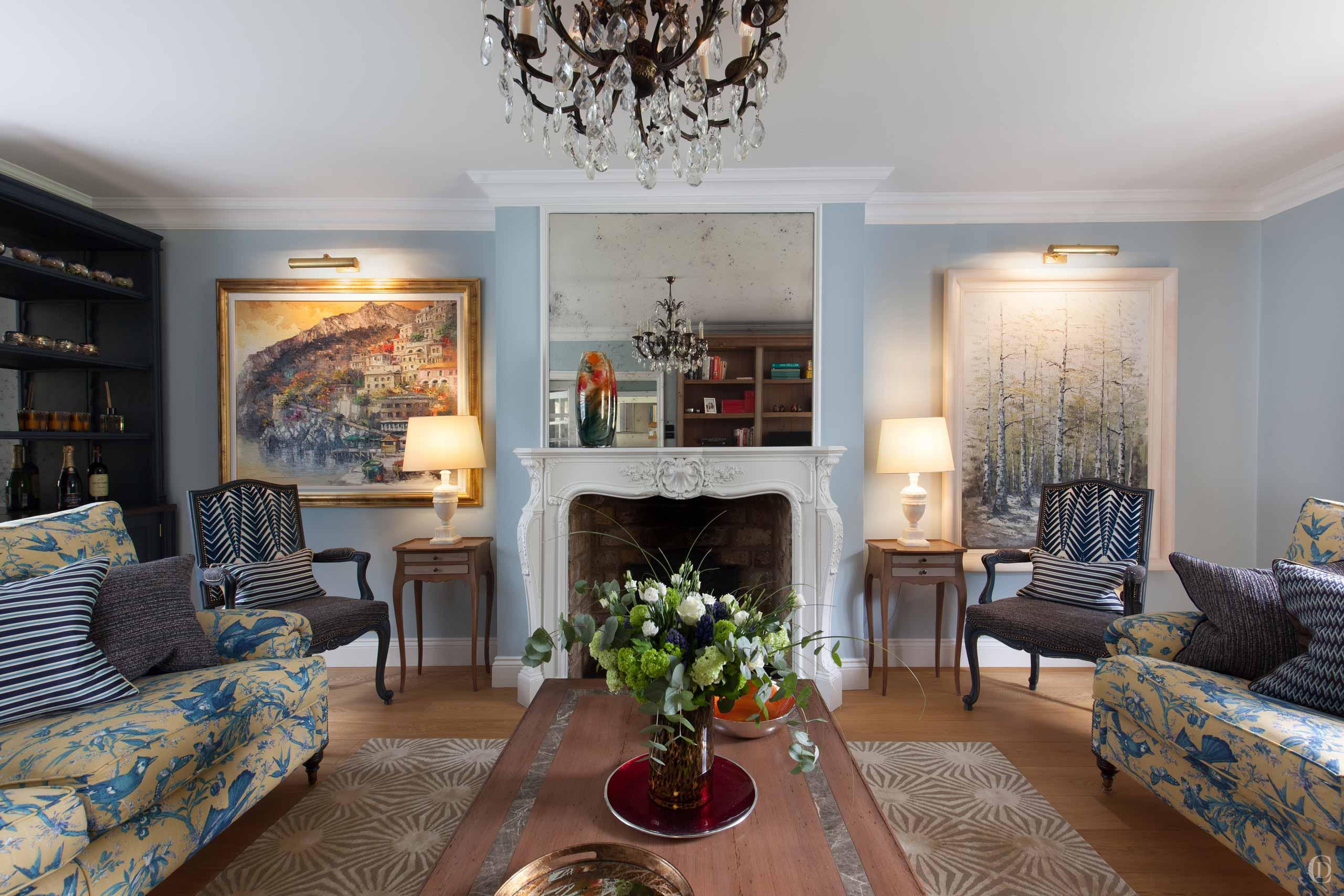 Complementing the architecture
We sympathetically added to existing architectural features and upcycled existing furniture. We added new panelling in the hallway and master bedroom. We removed and closed redundant fireplaces and windows to improve the proportions and functionality of the family lounge, the study and the ladies dressing room.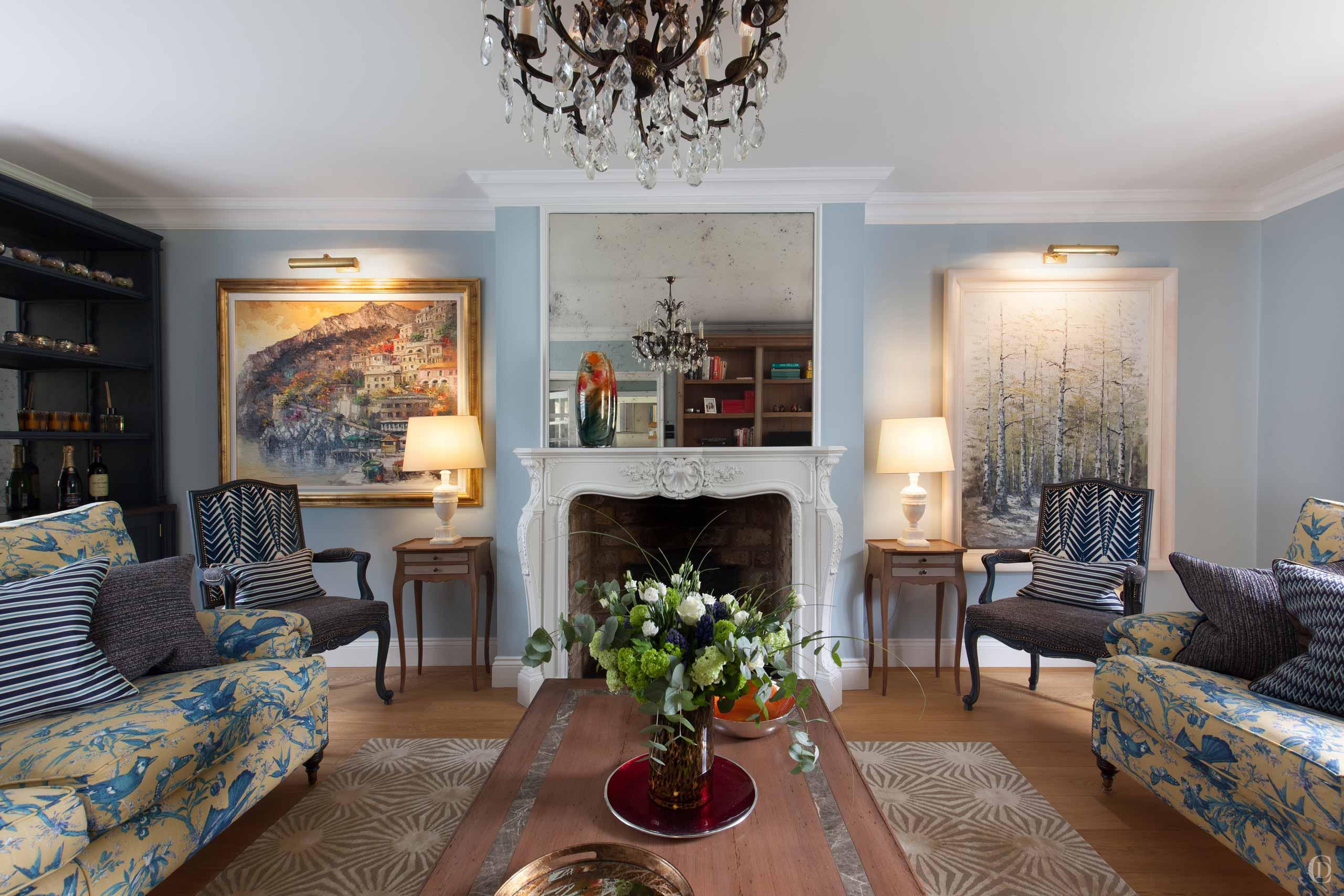 Claudia is an expert in designing colour and fabric schemes. This can often be the starting point of larger projects. Claudia selected a blue and yellow palette of varying tones, depths and textures which give the home consistency and elegance yet with enough variation in patterns and materials to remain stimulating, surprising and never dull. The shades of blue through the house range from deep and moody inky blue on the staircase to soft and airy sky blue in the family room, a consistent palette captured the essence and purpose of each area of the home.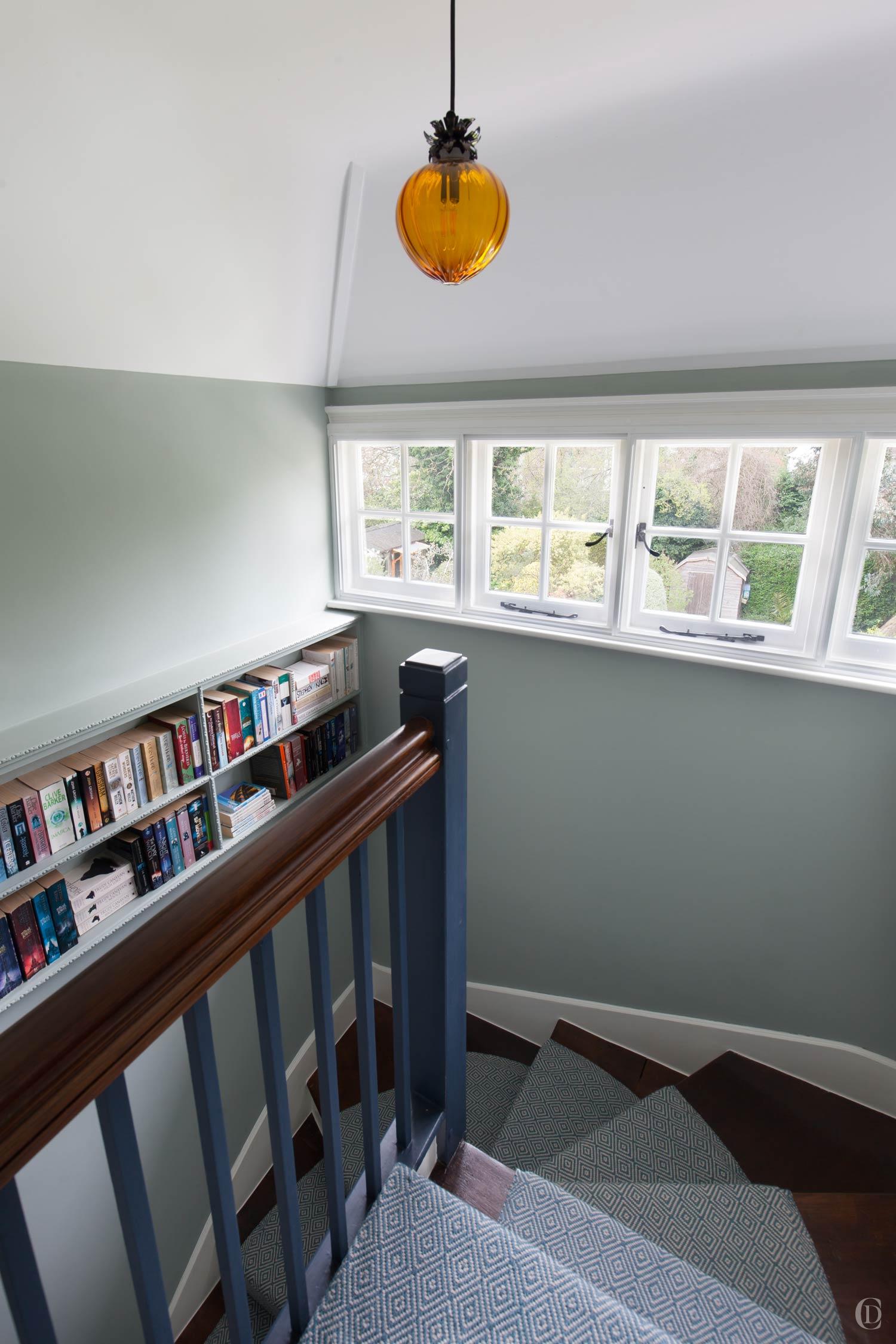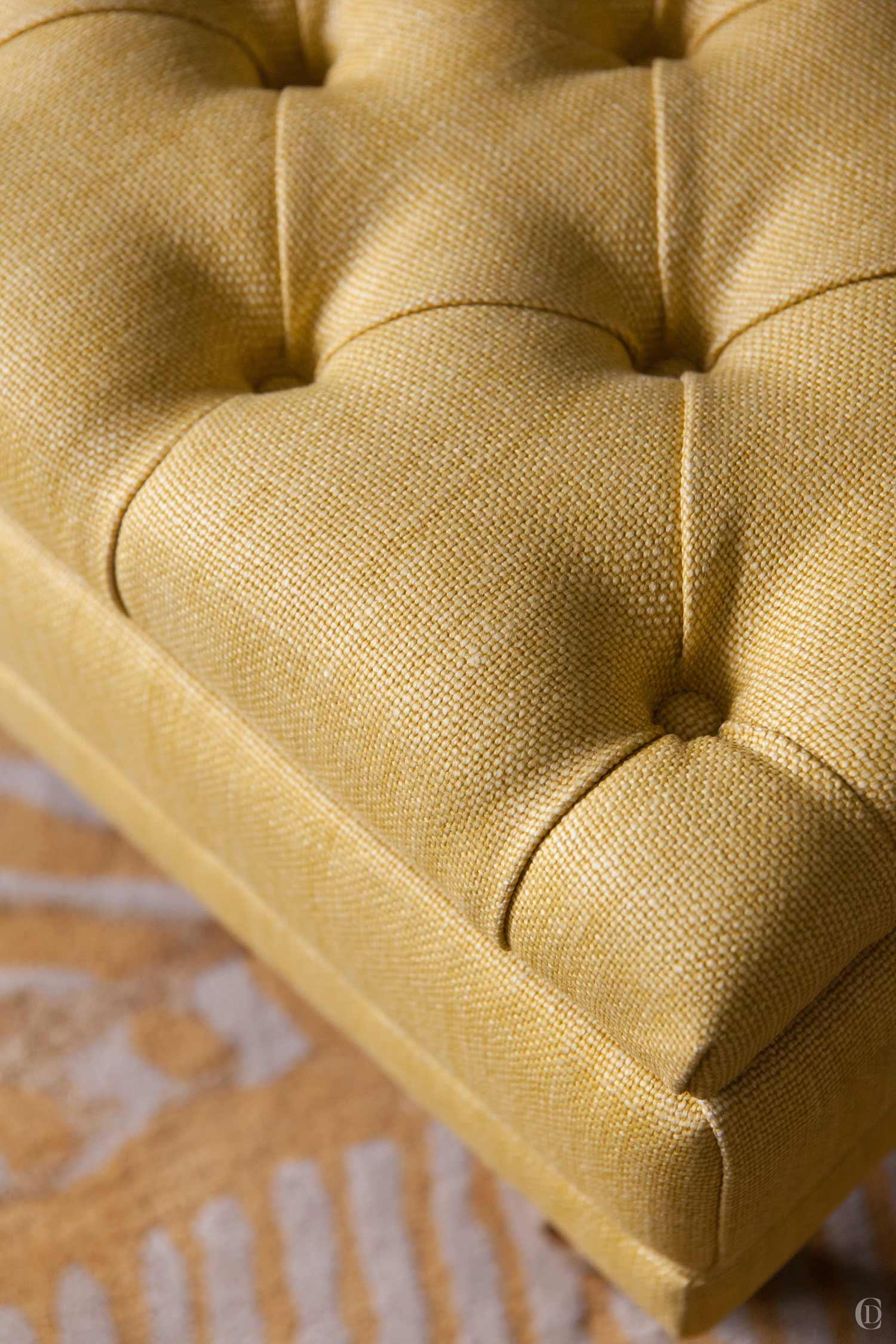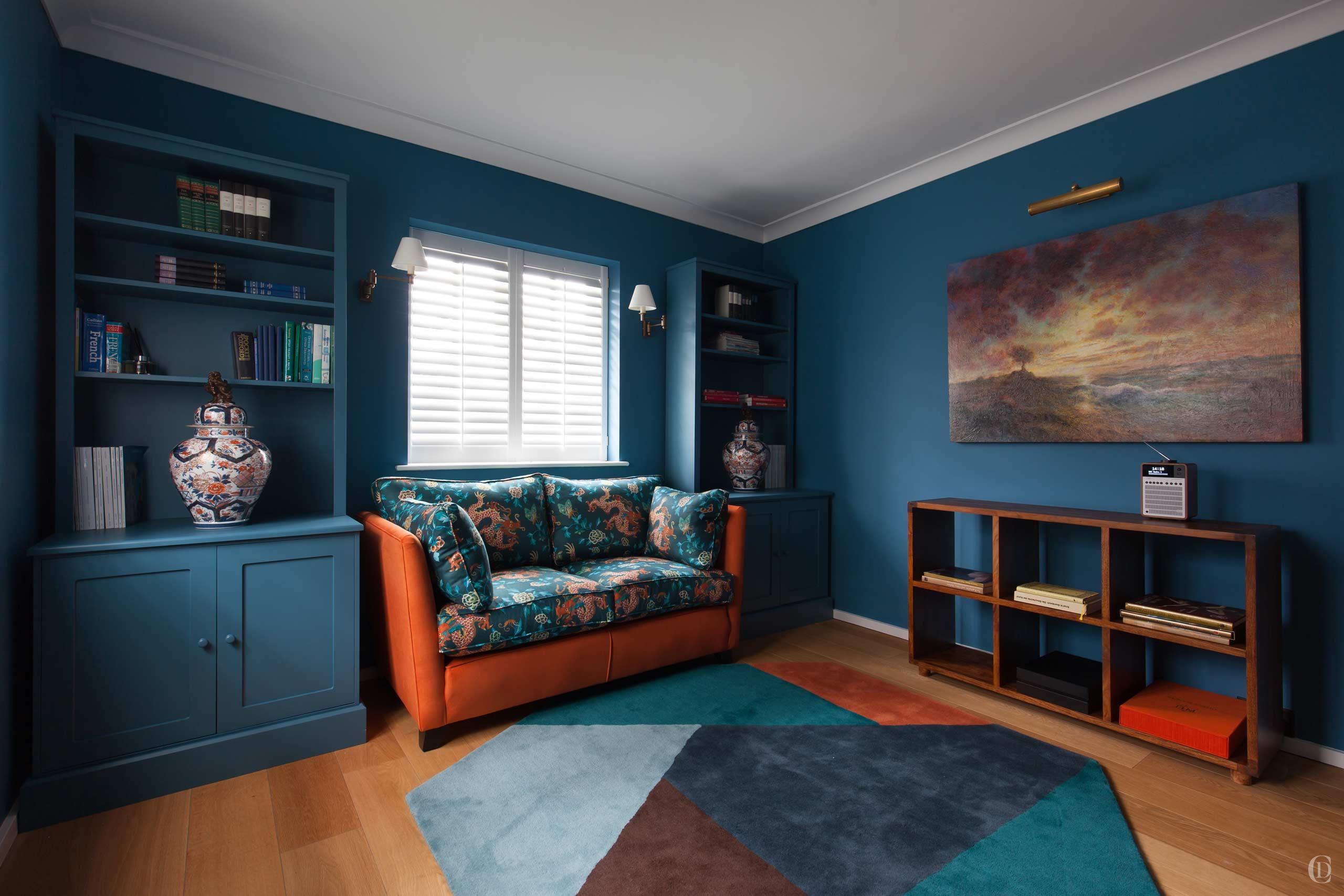 Small changes, big results
We listen to how our clients work and live and propose small effective alterations to the rooms they use the most. The way we position furniture and art and tweak the architecture, we make those spaces more functional. The master bedroom layout was substantially improved by moving the position of the bed, rehanging the entrance door and covering a kinked wall with one straight line of built in joinery. We applied silk paper to walls and dressing room doors to create a luxurious continuity. The repainted deep blue bathroom colour is reflected in similar shades of blue with the fabrics, upholstery and joinery of the bedroom and ladies dressing room.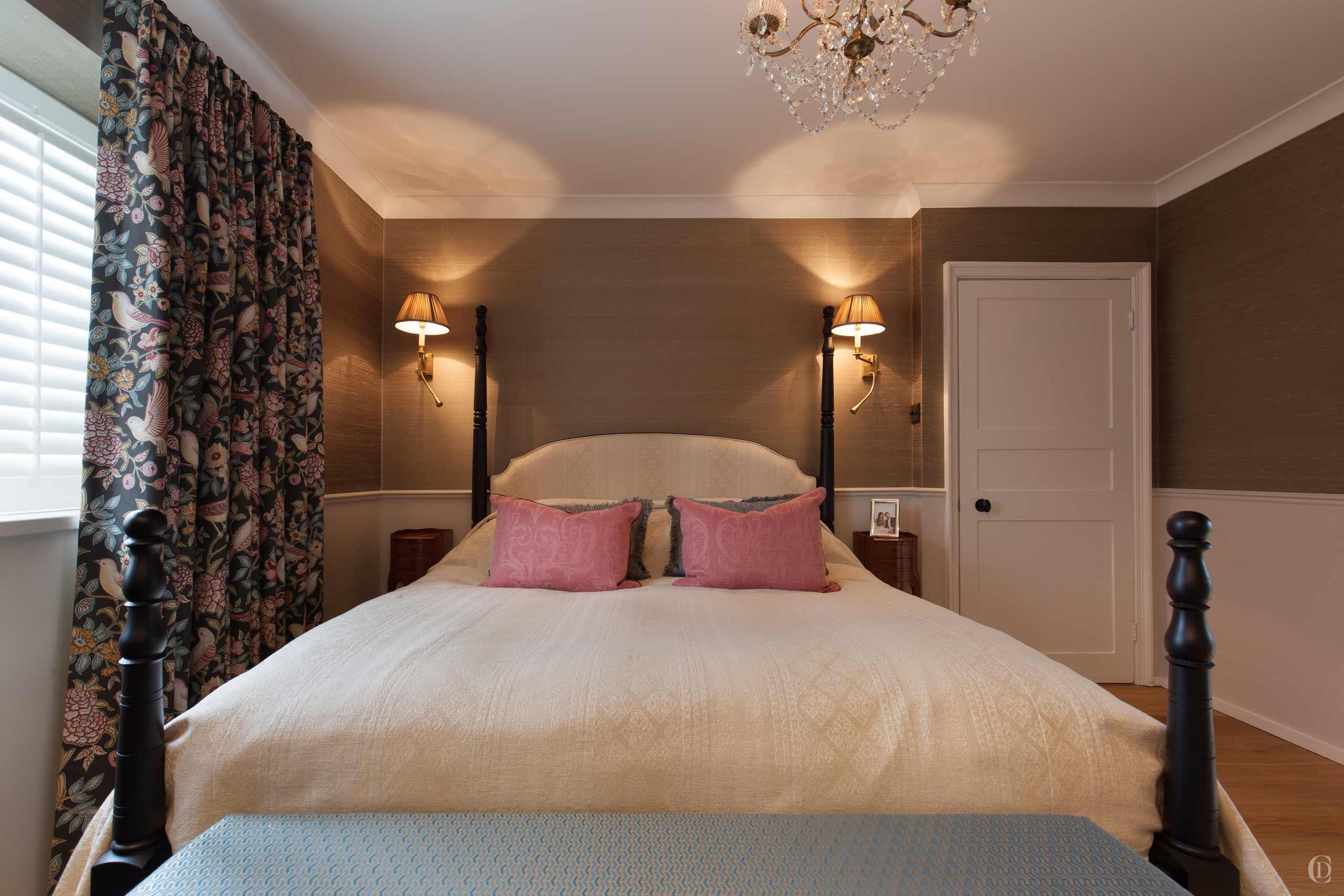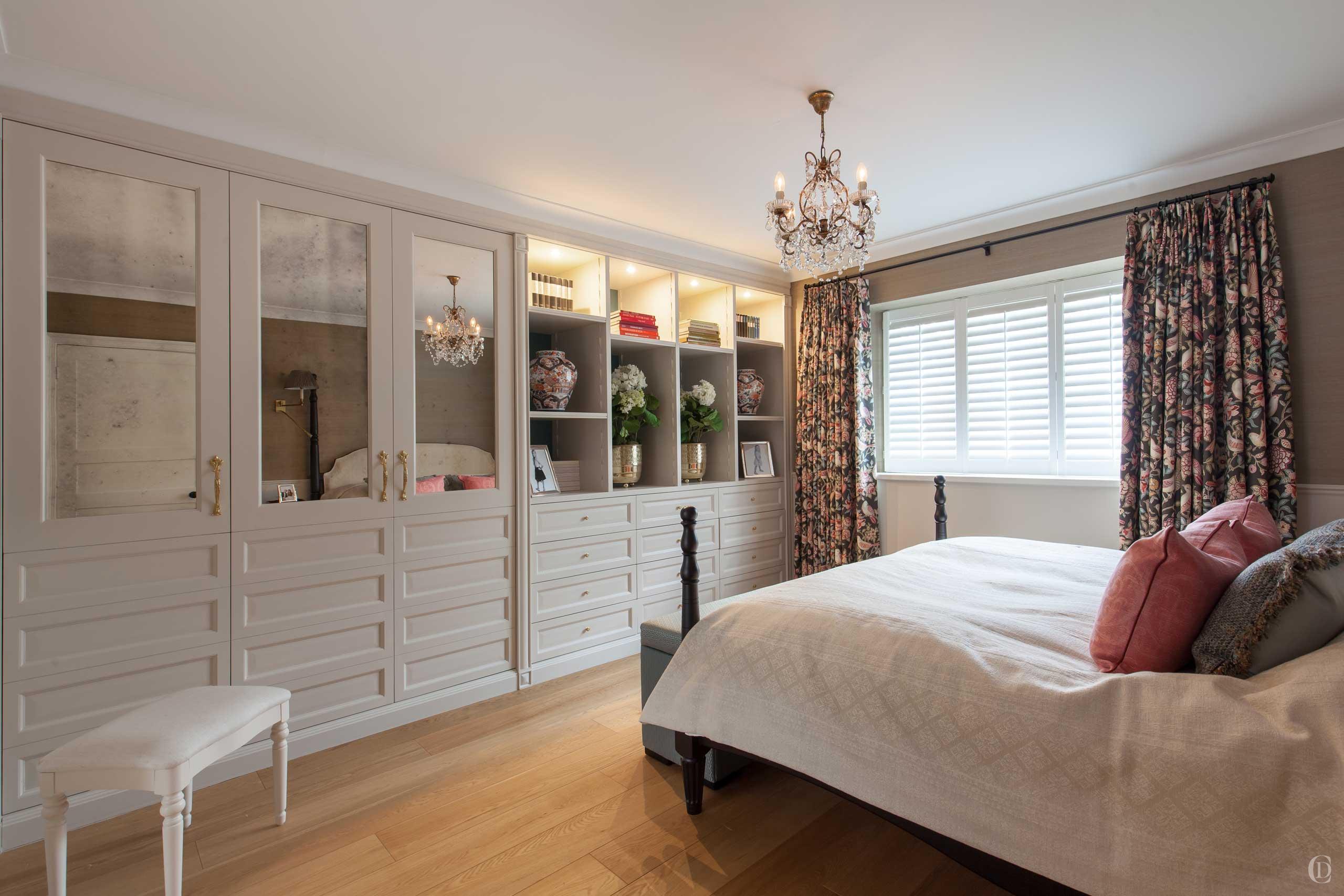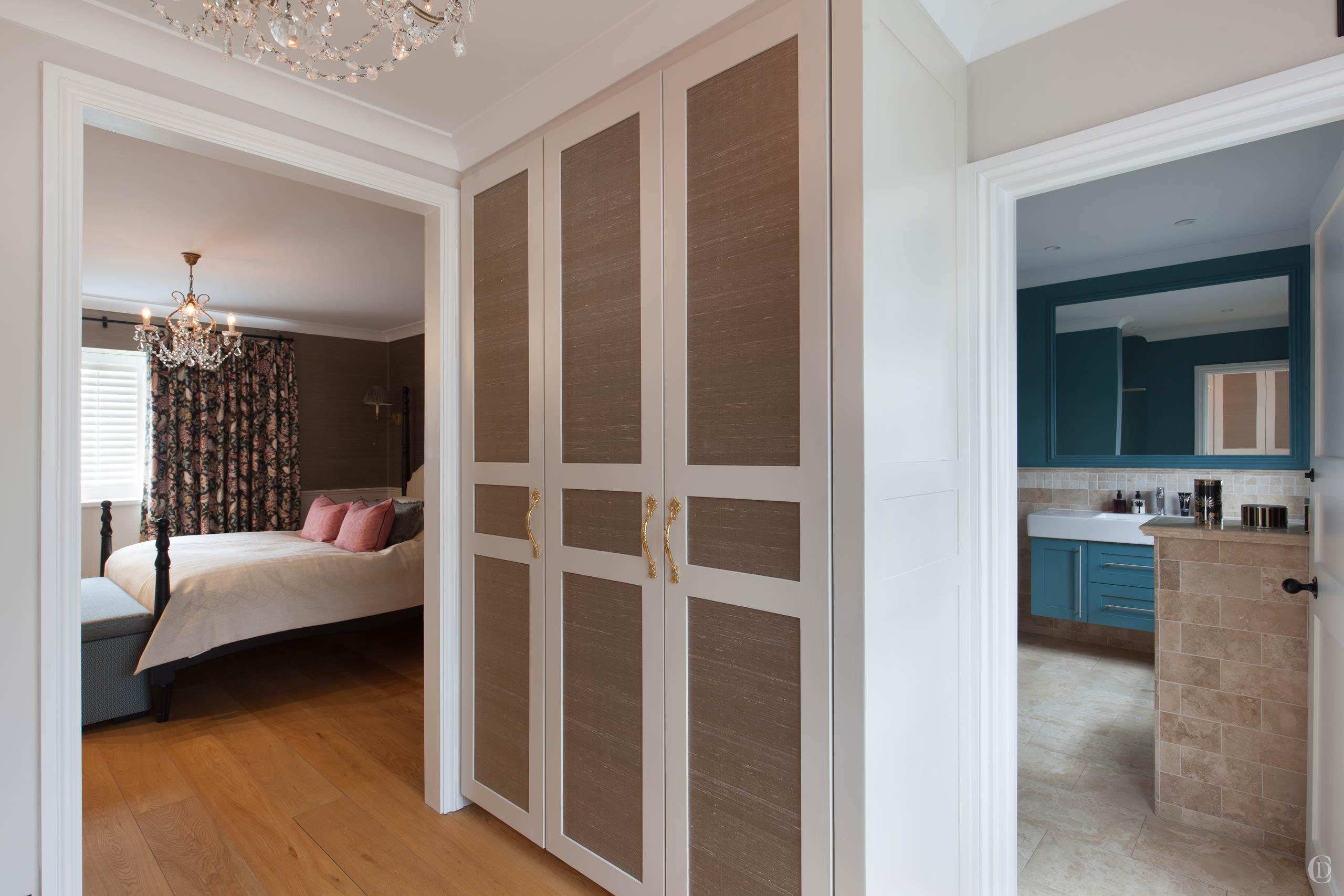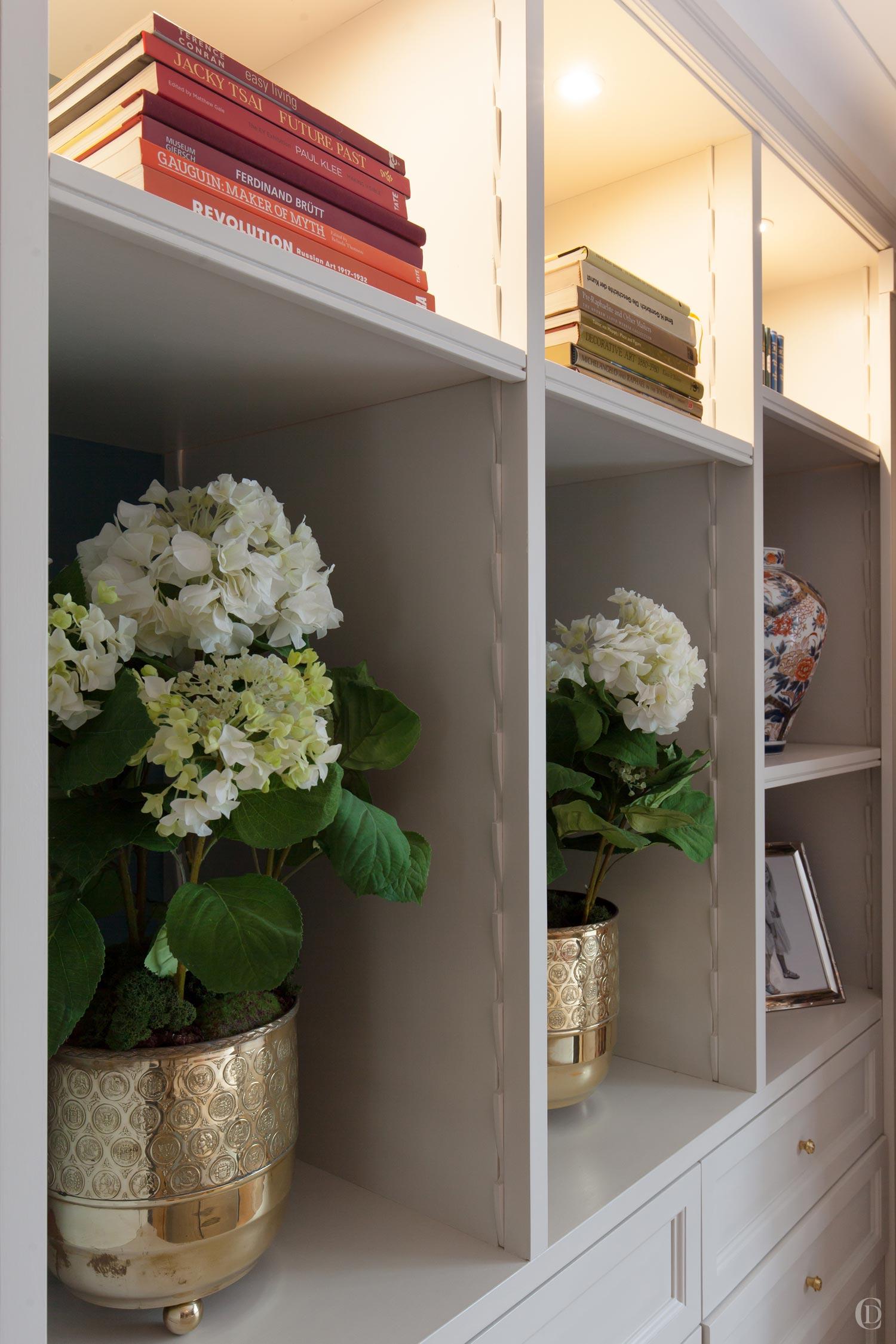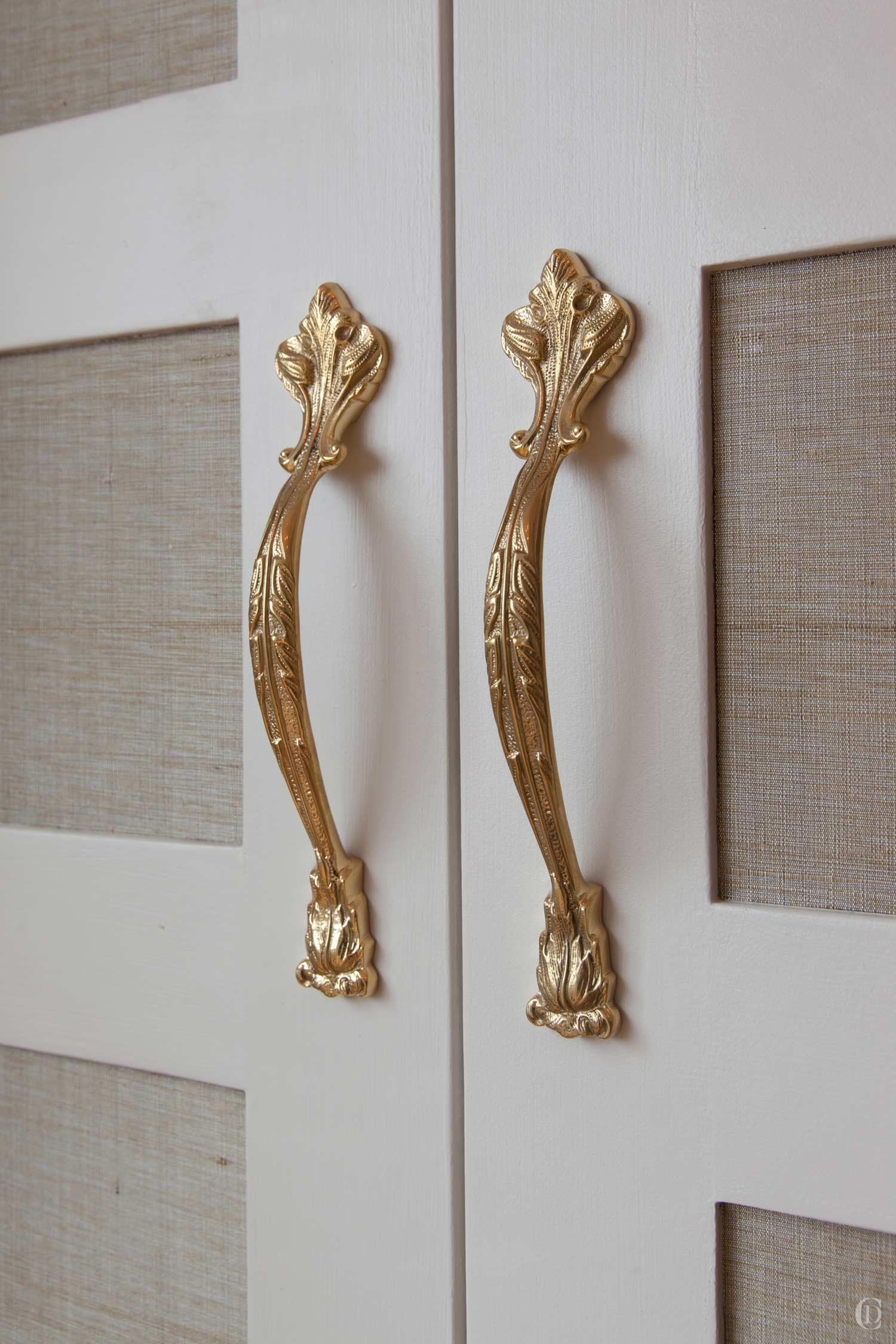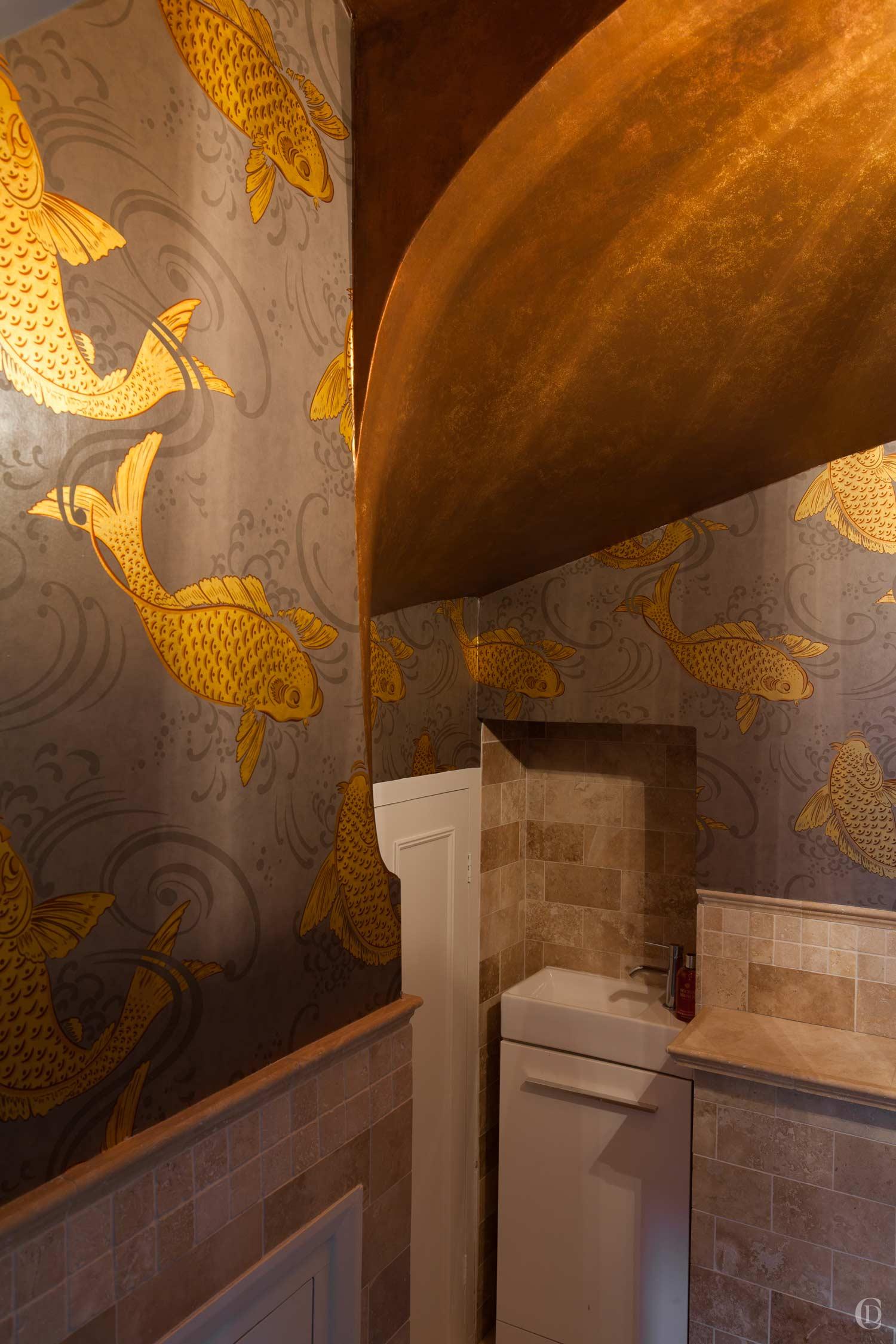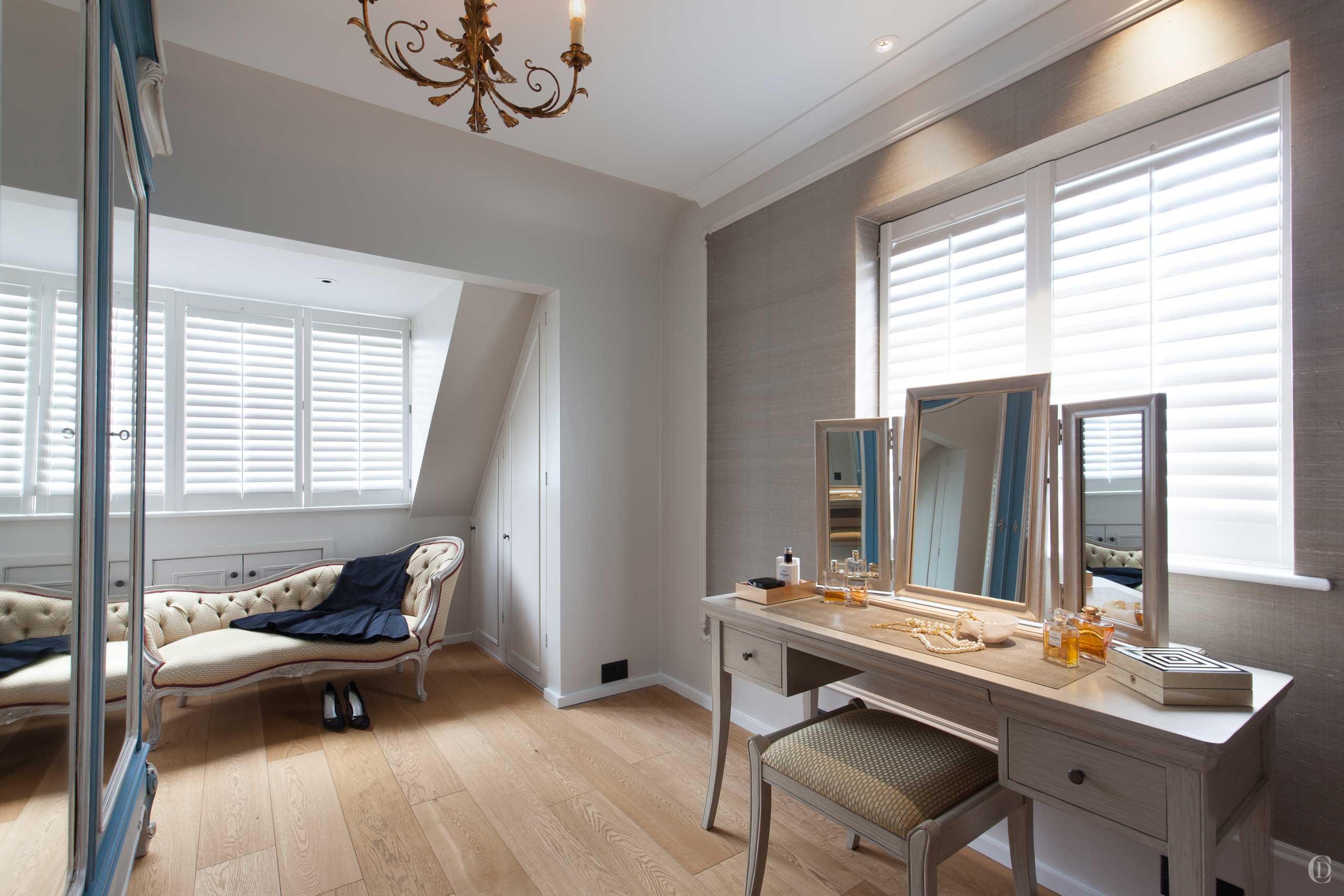 Claudia believes each home should be a true reflection of the clients' tastes, experiences and lifestyle and we go above and beyond to source elements in our schemes which are unique and tailored for their owners. In this home we commissioned bespoke cast brass door handles in the French style and we sourced vintage French furniture. A loveseat was painted and upholstered to tie in with the colour palette. For the ladies dressing room, Claudia designed a brass framed glass etagere for display and the French wardrobes were hand painted in waxed and dragged paint finishes to complement each room.